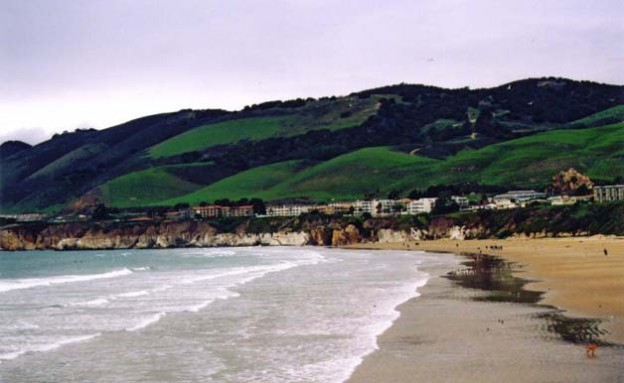 Most Striking Clearwater Beaches
With miles and miles of white sand stretching in front of your eyes as crystal clear water pounds softly upon the shore, Clearwater beaches have the ability of mesmerising visitors from all over the world. Clear water beaches are an ultimate attraction to everyone who wants to take a dip into the enchanting beauty of ocean. Free from any kind of pollution or adulteration, the most Striking Clearwater Beaches are:
Cala Mariolu, Italy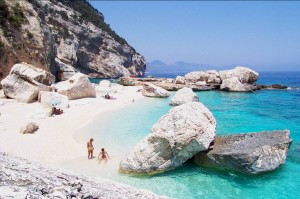 Opening out onto the Golf di Orosei, this beach is one of the most famous Clearwater beaches in the world. Here, the water changes its shade of blue due the effect of sun on the seabed while pink and blue pebbles adore the sand in ravishing patterns. What makes it even more captivating are caves, this beach has many caves and one of which opens directly at the bay.
Shallow water is ideal for children to play safely as parents enjoy a leisure time sunbathing on the pristine sands.
Clearwater Beach, Florida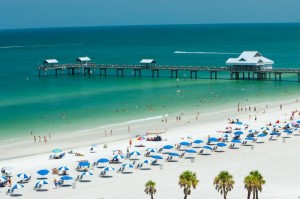 Famous as one of the best beaches in the US, Clearwater beach provides a wonderful place to hang out and have an amazing time with your family or friends. With numerous jewellery and other artsy shops glistering along the shore line, you could always take out time to do a little shopping, or may be just window shopping at clearwater Florida.
One of the key features of the clear water beach Florida is the Beach Walk. Located just south of Pier 60, Beach walk is a part of the upgrade project that provides drinking water fountains, bicycle racks and many more facilities for the tourists. Nightlife is also a very spectacular scene at this beach with Sheppard and Palm Pavilion being the most popular nightlife spots. Clearwater beach separates the city of Clearwater Florida from intercostals waterway. Many Clearwater Florida Hotels dotting along the coast are famous for their welcoming nature to the people coming from all parts of the world to visit the clear water beach. With comfortable places to stay and breathtaking sites to look forward to, Clearwater beach is definitely a win-win.
La Jolla Cove Beach, California

Among the beautiful beaches in California, this beach Offers a view up to 30 feet underwater, La Jolla Cove beach is a feast to the eyes providing opportunities for scuba diving and snorkelling. The glamorous crystal clear water is also a hot spot for swimming due to its calm and serene nature. You could rent a snorkelling gear and get ready to have the time of your life in the vibrant blue water of La Jolla which is one of the most beautiful Clearwater beaches in California. You should plan for your stay in advance by looking at cheap hotels near by.
Clearwater Bay Beach, Hong Kong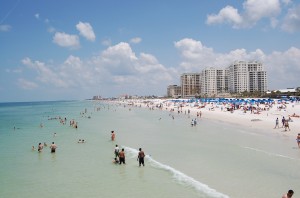 One of the best clearwater beaches, situated at the eastern shore of Clearwater peninsula of Hong Kong, Clear water bay beach exhibits a panoramic view of the ocean from its main slope. This beach is divided into 2 parts: Clearwater bay 1st beach and Clearwater bay 2nd Beach. Both of the beaches are aided with safety nets because of the 3 unfortunate shark attacks that occurred in 1995. But safety is not to be worried upon, lifeguards work all of the summer to ensure additional security from the sharks or any other fatal accident.
1st clear bay beach is a BBQ area while the 2nd one is filled with food vendors and drinking stalls. With spectacular picturesque sight of the sea, thousands of tourists gather here every year to have a sip of the scenic beauty of Clearwater Bay beach. To facilitate the tourists with transportation within the beach, many buses and mini buses run so that you can explore and enjoy.
The eye-catching Clearwater bay park is widely considered as a centre of interest because of the walking trial that eventually leads to the shoreline. The entire strolling experience is amazing with captivating view of the beautiful ocean waving peacefully under the sky.
Pismo State Beach, California

It is a Clearwater beach on the pacific coast of California and among the best beaches in California. Activities like fishing, swimming and surfing are quiet popular here with people.  With numerous verities of sea bass, sea urchin, crabs and California moray Pismo state beach is home to a wide range of marine creatures.
Pismo State Beach is well known for being the home to largest over-wintering colony of monarch butterflies in the U.S adding charm to this exotic beach. The monarch migration from October to February is a widely speculated sight.
Yapak Beach, Boracay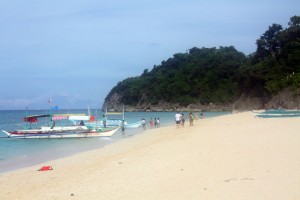 Yapak beach(Boracay) is also known as Puka beach because here numerous puka shells are found that are used to make jewellery and ornamental pieces. Awesome restaurants compliment the coastline of the crystal clear water where people can have a relaxing time watching the sublime water breath in and out.
This beach is usually less crowded than any other Clear water beaches which in turn make it easy for love birds to find a private spot to get some intimate moments with their partners. This beach is a change from usual rowdy beaches and known among best beaches for couples. To give you a more tropical feel, most of the food centres dine you in a hut type of setting called Nupa. Yapak beach being less crowded well deserves to be called as one of the finest examples of tropical paradise.
With such an amazing list of clear water beaches, one cannot resist visiting one. So, what are you waiting for? The vibrant water, the marine life, scuba diving and exotic food is calling out to you. There is never enough time to visit every wonder on earth but you could always take a little time out to visit these selected number of beaches. So, next time you scroll down an image of a beach in a social networking site, make sure to be there with your family and once you be there, be prepared to experience a fantastic vacation for that is the beauty of clearwater beaches.