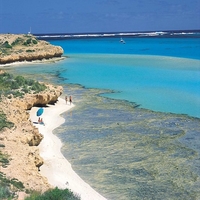 Top Beaches with Corals in the World
What are corals?
Is coral a plant or animal? Corals are animals that belong to a big group of fascinating and colorful animals known as Cnidaria. Corals are classified generally as soft coral or hard coral, which include golden coral, cherry coral, marine corals etc. Beaching having corals are famous as worldwide corals beaches and we will shortly provide the best beaches with coral reefs around the world.
Beaches with coral are among the most beautiful and popular beaches across the world because coral reefs shelter these beaches from tidal damages, palm trees and preserving sand dunes, and offering a protected habitat. Many unique corals beaches are declared as marine parks and they are protected from the commercial boating and fishing activities and tourist activities are monitored closely. Without the coral reefs the beaches will disappear and coastal strips will be ramshackle. Let's look at the Top Beaches with Corals in the World:
Protecting the corals and coral reefs has become the way of living life for those living on Caribbean islands since they have seen all the damages done from overfishing, spill boat fuel from leisure boating activities and now they are trying to protect the beaches and unique corals from further damages.
Antigua, one among the Caribbean islands, possesses beautiful beaches with coral and is known as the home to many different varieties of fishes, worldwide corals and endangered species of turtles. Antiguan beaches are among the most attractive across the world and they are sheltered by nearby Paradise reef, north of the Dickensen bay, a 1 mile-long reef, famous for beach combers and snorkelers. Beaches are lined up with small chalets and palm trees used for the tourists' accommodation. You can definitely notice some largest coral reef here.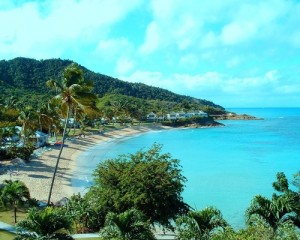 Asia
Off the south coast of Phuket, Thailand are lots of small uninhabited islands have Top Beaches with Corals in the World. Protected by scattered reefs, waters teem with reef fishes, soft and hard corals and other uncommon marine life also known for ocean coral reef. The coral reefs are near to islands' beaches, where water is enough shallow to wade through or swim to glance at the superb marine wildlife and marine corals.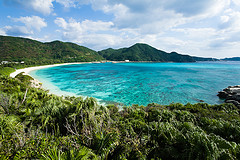 Africa
Coast of Africa, mainly the eastern coast has sprinkled coral reefs, which draw reef-fishing expeditions and tourists all year, also has some top Beaches with Corals in the World. Zanzibar is one among the most popular east African corals reef resorts. Pwani Mchangani beach situated in Zanzibar, slice of paradise, has long, sandy, white beaches protected completely by the coral reef and stretching almost along fifty miles of coastline. Coconut palm line Misali Beach located at Pemba Island possess an untouched reef having coral walls and the coral scattered reef slopes which offer a spectacular diving and sightseeing experience. Here you can definitely see different types of corals and some largest coral reef as well.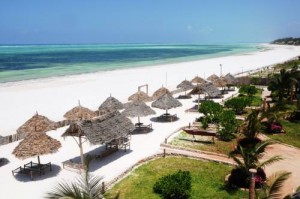 Australia is known as the home to Great Barrier Bearch, the biggest stretch of coral reefs across the world and some of the largest coral reef in the world. Covering nearly 350,000 sq. kilometers, the biggest world heritage region, it features beautiful, sandy, white beaches stretching for almost 1100 km and consists of 3,000 separate reef systems and corals cays offering a few of the most excellent coral snorkeling across the world.
Located on Great Barrier Reef's edge, Hamilton Island is among 74 Whitsunday Islands having pristine beaches; corals reef snorkeling and leisure cruises and diving through the water of the reef. These beaches have sheltered coves, palm trees and white sands creating a tropical heaven holiday setting for travellers. Mission beach is closest beach on mainland to Great Barrier Reef having untouched rain forest, a national park too.