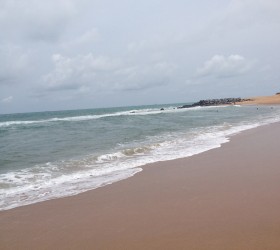 Loumbila beach is located in Burkina Faso, West Africa. Set on the shores of a lake this place offers a lot of family fun. This beach is one of the places to see in Burkina Faso. This beach has a clean coastline with white brownish sand and clear waters. You can spend your time doing various activities available on the beach. Take the kaya road north east from Ouaga; Loumbila beach is shortly after the toll booths. Loumbila beach is one of the beaches in Burkina Faso Africa where you can fully enjoy your weekend.
Things to do at Loumbila Beach: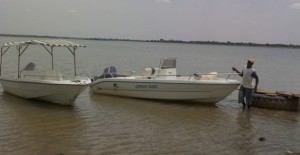 Burkina Faso beaches are known for their entertainment factors. You can go for a quick swim by the lake or also try your hand at fishing. You can try other activities such as snorkeling or para sailing. If you're more of a land lover, then why not enjoy a romantic trot along the beach?  Kids can spend their time by playing in the sand or in the bouncy castles available on the beach.  Tourists can click pictures of the landscape and beautiful scenery while hiking or trekking along the mountains around the beach. You can play other sports here such as volleyball, soccer, hand ball etc. If strenuous activities do not capture your interest you can spend your time sun bathing or simply reading a book by renting a beach umbrella. You can try the local food and take a look at the local life by strolling the streets across the beach or visiting cities nearby.
Attractions:
The beautiful sunset here is a must watch.There are several goat farms located around the beach that offer delicious food such as fresh goat cheese salad, goat brochettes, slices of stuffed goat etc.  Places to see in Burkina Faso are Les Pics de Sindou, Reserve de Nazinga, and Mosque of Bobo Dioulasso. There are several resorts and places to visit in Burkina Faso and hotels are available to ensure that you have a comfortable stay and enjoy your vacation.