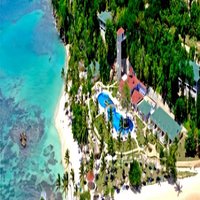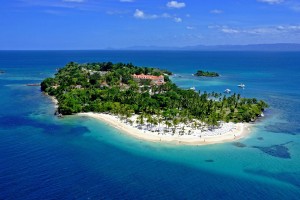 Dominica Republic is an exclusive vacation spot that provides a memorable and affordable holiday. It is an excellent place to visit for beach lovers and one can witness thousands of miles of white sand in these beaches. Cayo Levantado is one among the ten popular, dazzling beaches in Dominica and this paradise is very neat and clean.
The Cayo Levantado beach is surrounded by giant coconut palms and with flowery gardens all around. This fantastic place has a very good ambiance all around and where one can enjoy tranquility. Visiting the Cayo beach is great fun as this place is a natural paradise and it is popular for its beautiful and luxurious resorts. One can enjoy scuba diving, windsurfing and snorkeling at this beach and even relax under the sun. This beach is an excellent place for people who want to refresh and relax themselves.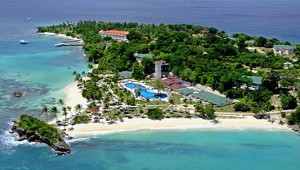 One can even enjoy their vacation by travelling in a cruise to the Port Levantado and have a fun filled rejuvenating holiday. This exotic destination is also known for its beaches and one just needs to carry along with them their sunscreen and not get tanned lying in the sun.
The Levantado beach ensures tourist an amazing holiday with fun filled activities and this pristine beach is regarded as the Jewel of the Caribbean islands as they are very fascinating. One can laze around beneath the palm trees and spend their day relaxing. This dream shoreline even provides the facility for spa and is a perfect spot for couples to enjoy memorable moments of their life.