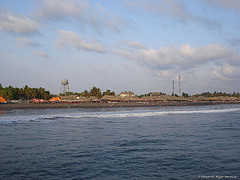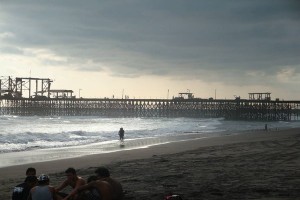 Champerico town and port is situated in the southwestern region of Guatemala. Champerico Guatemala is one of the country's major ports on the Pacific and handles coffee, sugar and timber. The dark sand beach in Champerico Beach is very impressive for its scale, but sometimes there can be rough waves that are dangerous. This is the reason for the tourists to visit and is also popular for delicious seafood meals. Another feature of Champerico bay is that it offers wonderful surfing experiences.
Beaches in Champerico Guatemala maintain coastal stretches that give tourists the real experience. Plenty of beaches are around Champerico that offer all kinds of amenities and fanfare and moreover Champerico's Pacific Coast is a relaxing place and perfect for avoiding the cities and highlands. The dark sand beaches are exceptional, water temperature is very warm, but you should be aware of strong waves. It is best visited as a day trip, as you will not find accommodations in Champerico. You'll see many small beach restaurants with palm-roof decks all along the beach front where you can watch the incredible sunset.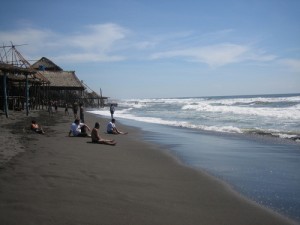 Hotel Astor in Champerico Beach is a colonial-style hotel that offers its visitors breakfast, an outdoor pool. There are air-conditioned rooms with wooden furniture and garden views. The restaurants in Champerico are specialized local and international-style dishes. Hotel Posada de Don Jose is another hotel that offers an outdoor pool and free private parking and each air-conditioned room has free Wi-Fi. The Don Jose's bar-restaurant serves international cuisine, while grocery stores and local cafes can be found nearby. Champerico is a wonderful vacation destination to enjoy fresh and delicious seafood cooked and served by locals which are the best part of your journey and making sure that your experience will be another memorable excursion.