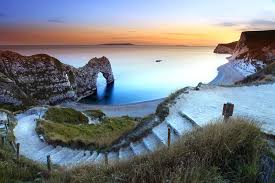 Many beaches around the world attract people by their expanding coastline, clear waters, water sports or even historical importance. Durdle Door beach on the Jurassic Coast in Dorset has another added attraction, geology. Jurassic Coast is famous for its natural deposits and formations dating back to the Mesozoic era, containing about a hundred and eighty million years of geological history. Lulworth cove, Durdle Door are a couple of the natural formations which stand proud along this coast.
Things to see in Durdle Door, Dorset.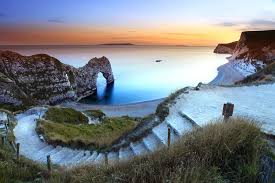 The main attraction is the limestone formation in the shape of an arch, extending in to the English Channel in Southern England. This beach is a part of the Lulworth Estate but is freely open to the public all round the year. Another main destination which have attracted tourists is the Lulworth cove, one of the finest formations of the kind in the world. Numerous tourists throng to see this natural wonder nestled among cliffs in South England.
Things to do in Durdle Door beach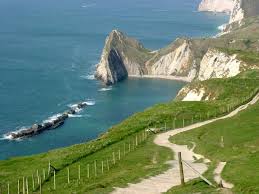 The Durdle Door Holiday Park is the nearest place of tourist amusement and it is only a few minutes walk from the beach. The beach activities include swimming, scuba diving, snorkelling and fishing. For the more leisurely people, sunbathing is the ideal option to reconcile with nature. Caravan parks are also available for people touring the countryside in caravans, a popular summer activity in the UK. If you are looking to gift your girlfriend or wife with a nice jewellery gift during your trip to United Kingdom, do not forget to visit the top custom jewellers in Hatton Garden.
Other Durdle Door facts to keep in mind for touring are that there are washrooms, cafes, shops, car parks and facilities for the disabled available on the beach. Dogs are also allowed but littering can be expensive. For a day's visit the beach is perfect to unwind and if one wishes to stay longer for the natural charm of the region, a few holiday inns cater to the visiting tourists. To sum up, Durdle Door, UK is worth a visit for nature-lovers as well as for the 'beach' people.