Boao Yudai Beach, China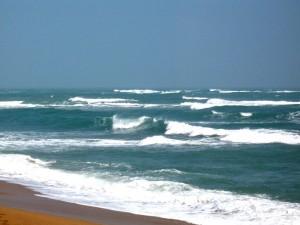 A visit to an exotic beach such as the Boao Yudai Beach Hainan is the cure for the built up stress and associated physical and mental conditions that you have started to show. So let yourself loose on the sands of the beach and dip your feet in the blue waters of the vast sea, stare at the never ending horizon and get tanned under the sun. The Hainan beach falls among the list of significant places to visit in China. Probably the only place in the country which actually has the tropical climate, Boao Yudai Beach Hainan is called the Hawaii of China. It has everything from splendid sun to tasty seafood, beach bars to fantastic views, and adventure sports to opportunities to relax – everything that your favorite beach destination has, sans the crowd.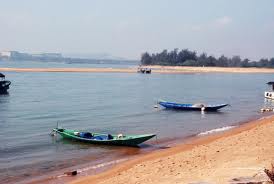 You are free to enjoy windsurfing or organize a picnic with your extended family at this beach since it poses no danger as such. Unlike major travel destinations in China such as the Sanya area, it does not attract a huge crowd and is pay-to-enter. When you are at the Boao Yudai Beach, one of the best beaches in Hainan China, you might as well visit nearby locations such as the Ocean Museum, Boao Asian Forum Hall, Wanqan River Drifting and the town of Hainan. On your trip to the beach, you will find that the sea here separates two rivers and interestingly it is the largest stretch of beach separating fresh water from the sea. Travel Hainan today to experience the exotic.
Boao Yudai Beach Chinachina best beacheschina tourist places