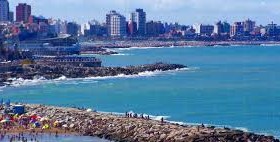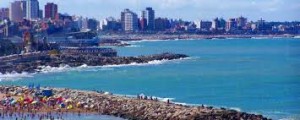 Mar del plata is a city in Argentina in the coast of Atlantic ocean, 400 km south of Buenos Aires.  The meaning of  'Mar del plata'  is sea of the plate region.  It is the top beach resort town of Argentina with 10 miles of sandy beach. Densely crowded beach especially in the summer months for the tourists is among the best places to visit in Argentina.
Mardel beaches are the best beaches in Argentina. Playas del Sur, the southern beach is the most popular beach among the youngsters. It has got modern infrastructure with medano forest. Far from the city, drawing young crowd for the live music played by DJs and pop bands with a beach in the background is a rocking experience.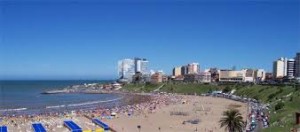 The most suitable option among all the Mar del Plata beaches is the Playa Grande beach. Take a short walk from any of Playa Grande neighborhood and you will drop at this amazing beach. Walk down a small hill from stairs and lose yourself to this exotic beach. You will find a wide range of restaurants, bars and shops suitable for every class of people. From adults to toddlers everyone can find their choice of activity. This is one of the beast beaches in Argentina for surfing.
In the city centre you will find many other beaches like the Bristol beach, Popular and La Perla beach which attracts huge crowd because of its convenient location. In this charming city, you definitely won't be disappointed and luxury restaurants and bars are there for your service all the time.