Nosy Komba Beach

Nosy Komba Beach destination is situated in Madagascar and is famous for its above average population of black lemurs. The location is just a few km away from the island of Nosy Be and has a variety of ecosystems including the deserted coves, farms and hills to explore and find rare birds, chameleons and black lemurs. Some of the other attractions and facts about the Nosy Komba Madagascar includes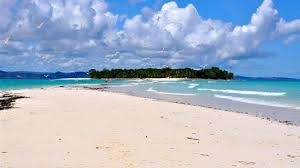 There are a number of harbours in the island that is produced due to the folding of the hills into the deserted cloves at the sides of the beach. There are a lot of shops and markets and a number of items for sale from table cloth to wooden baskets and caskets.
Because of the nearby wildlife and forests the village of Madagascar Nosy Komba is very quiet during the night time. The hills and farms near the island offers the tourists a chance to explore a lot of species and varieties of animals and birds including chameleons and black lemurs.
There are a number of beaches in the island of Nosy komba which can be ranked and competed against the other best beaches of Madagascar. There are also a number of resorts and hotels for accommodation which includes Jardin Ville TsaraKomba. Both are famous resorts situated on the beaches of Nosy Komba and offers the tourists some of the world class services and direct sea view.
Nosy Komba beach madagascarNosy Komba divingNosy Komba islandNosy Komba madagascar