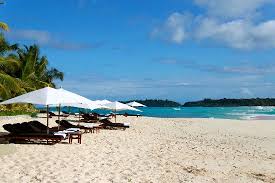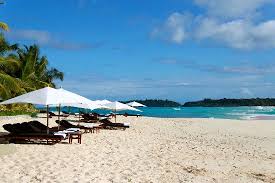 The Nosy Iranja Beach Madagascar will be reached if you travel for some hours down the south west direction of Nosy Iranja. One of the main speciality about this island is that the island is like itself when it during the low tide period but once it reaches the high tide period the water will enter the island and split it into two islands. The scientists also closely monitors the island as the place is one of the best place for examining and studying about the hawksbill turtle breeding activities and behaviours. Some of the other main attractions of these islands include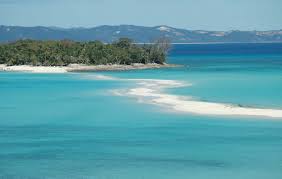 The island is composed of fisher men and while you travel down the village you can see a number of bamboo huts and homes made out. The island is also a fisher man's village as the main occupation and way of living of the people there is fishing. The island only has one resort, but the resort is big and can manage to accommodate tourists even on a busy vacation time.
The beaches in Nosy Iranja is one of the best beaches in Madagascar and it is also one of the important site for breeding the turtles. The scientists are closely observing and studying the nature of the breeding act. Tourists are also allowed to see and learn about their researches and also watch the little turtles hatching at night time.
The night life of this island, is also like the other islands, and it is pretty dull and low. Unless you are very fond of getting and catching some actions during the night time you will have the best time of your life visiting Nosy Iranja.