Fulong Beach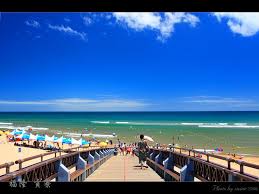 There are lots more to discover on earth. When we search for our inner peace we plan to escape from our daily hazardous life. An outing is meant for relaxing in a corner of a beach with a chilled drink. If you are looking for a break from the concrete jungle try out Taiwan Beaches.
What is so special about the Fulong Beach?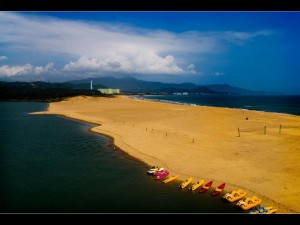 Fulong beach is a hot spot just adjacent to the Fulong Village of New Taipei city. The Shuang River and the golden sand is the main attraction of the beach. There is a camping site popularly known as Longmen mostly visited by young enthusiasts. The river has come between the two parts of the beach, the inner and outer part. The Rainbow footbridge is connecting these two parts often remain closed for the visitors.
The best time to visit this Taipei beach is summer when you can witness the great musical Hohaiyan Rock festival. The researchers are claiming that the beaches near Taipei are shrinking and changing its watercourse but it leaves no effect to the tourists. Trip Taiwan would be incomplete if you don't visit this beach. You have to pay an entry fee to enter one of the best beaches in Taiwan. The rare golden sands offer chair umbrella on a rental basis to rest. The clear seawater allows sliding, surfing and canoeing. This beach Taiwan is presently run by Taiwan Pineapple Company and to make this place more happening they provide water sports equipment on rent. You will get Kickboards, swimming rings and rubber boats. Try the Taiwanese lunch box and sea foods in the beaches near Taipei.
Other attractions of the beach
There's a private beach next to the Dongxing temple which is accessible from Fulong beach.  A visitor centre exhibiting natural resources of Taiwan is visited by the tourists. They run video show to explain the culture and tourists consider it worth watching. Caoling historical trail close to Taipei is known to all hikers. It gives a striking view of the Pacific Ocean. The old Caoling bikeway and the Longmen – Yanliao Bikeway offer a joyful ride. Don't miss any of them.
How to get there
The best beaches Taiwan pull the crowd with its accessibility. You can avail train to reach Fulong station. Bus service is available between Taipei and Yilan through Taipei – Luodong seaside route. You can take a car on rent that will cover the Ping-Shuang Tunnel to Taipei County Highway 38 to drop you at your spot.