Caladesi Island beach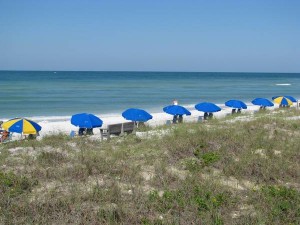 Caladesi Island State Park is an undisturbed barrier island. The Caladesi Island State Park Florida is located in the warm and sunny offshores of the state of Florida and is a great holiday destination. It is mostly renowned for the Caladesi Island Beach which was voted as the best beach in the United States in the year 2008. Even today, Caladesi Island Beach is pristine and white, with clear blue waters. The blue expanse of the sky above is mesmerizing and one could lose oneself in the beauty of the place. The Caladesi Island State Park Fl has ample flora and fauna to attract any tourist.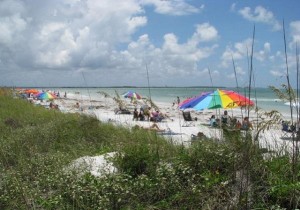 The Caladesi Island State Park Dunedin Florida was once a part of a larger island. The Honeymoon Island and the Caladesi Island Florida were one, and they got separated by a hurricane. Today, they both stand a mere 20 minute ferry ride away. One could avail a round trip ticket from the honeymoon Island at $14. The tickets ensure that Caladesi Island retains a part of its exclusivity. It also restricts somewhat the number of toursists visiting the place maintaining the pristine aura of the Caladesi Island Beach and the island. While in the island, one could take a walk, or simply lie back and relax on the beach. It is advisable to carry chairs and an umbrella along with packing a good lunch. In case you forget, you could loan two chairs and an umbrella at $25. Overall, the place is perfect for couples, families with children or even single people wanting to spend some quiet time alone.
caladesi clearwater beachcaladesi island beach flcaladesi island flcaladesi island state parkcaladesi island state park reviews