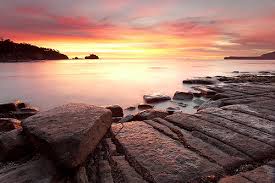 Pirates Bay Beach, Tasmania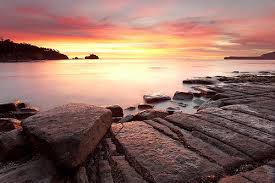 Counted among the top hundred best beaches in Australia, Pirates Bay Beach Tasmania has numerous attractions to list down in addition to beach and water-waves. The bay waterpark initiates the list of Pirates Bay attractions by letting you have loads of fun in this creatively designed park. Unlike most of the other bays and beaches, Pirates Bay is not just great for couples wishing to spend sometime near the coastal line, but also for the families looking for some fun things to do at the Pirates Bay Beach. Another fascinating thing on the list is underwater rock formations, aquatic life exploration, and scattered shipwrecks for the divers to enjoy.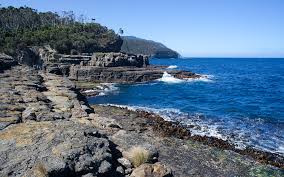 The beach has a magnificent rocky-coast highlighting the highest marine cliffs of Australia, along with chasms, caves, and a popular tessellated pavement. For a long holiday, you would also get a couple of more beaches around Pirates Bay, including Denison Beach and Neck Beach. For arriving to the beach, closest and most convenient way would be taking the Arthur Highway. There have been view of exotic water-life with some exquisite fishes to mention. You may enjoy the scenery and the view to the aquatic life by diving along with some sports offered nearby. Also, getting a cozy accommodation is very well in reach as there are loads of resorts and hotels to facilitate your stay.