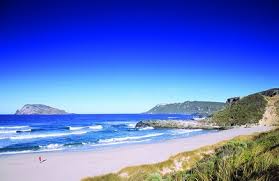 Mandalay Beach, Western Australia
Secluded from the rest of the world, Mandalay Beach is also one of the peaceful and lonely beaches worth visiting. The white sand, blue water, hills and rocks around, and green mountain-view from various angles give such a spectacular landscape, that it makes Mandalay among the best beaches in Australia. Mandalay Busselton trip would get you easy access to the beach through the straight road and various transport means available from the city, although, you may love to drive to the place enjoying the green view coming your sides as you get closer to the beach. Being a secluded beach, it has very less crowd to bother those looking for a romantic getaway in Australia. You might not find water sports, eat-outs close by, or a lot of places to rent the beach-stuff, but then you can get good accommodations around the beach offering amazing multi-cuisine, drinks, and other casual meals. You might wish to get some basic things along with you, which won't be bothersome after you witness the silence and charm Mandalay has to offer.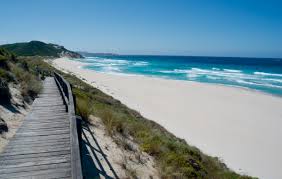 Surfing might be something you would enjoy doing in the waves of this beach, and would get stuff for facilitating that as well. The direction of the Mandalay waves is consistently directional, making surfing a throughout sport. Although, surfing is facilitated and you would be enchanted with the beauty of this beach, you might want to stay close to the coast while entering into any water-sports as the marine life in the waters might also showcase some wild species you might not wish to come across. Simply avoiding going deep in the waters, you may make your trip to Mandalay beach memorable by staying safe, checking in advance some places to stay in Western Australia, and one of your best beach holidays would be awaiting you.