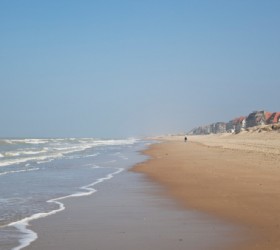 Planning to go to Belgium, then don't forget to visit the Blankenberge beach .Marvel at sand sculptures and a flowery flotilla at this Belgian seaside town. Blankenberge beach is situated at the North Sea region full of huts and high rise apartments these beaches are a delight to go to. A cheerful busting place that makes most of its assets is a place to surely go for.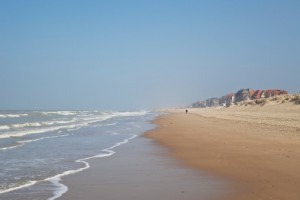 SeaLife Center at Blankenberge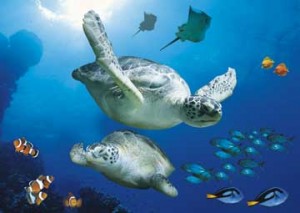 House to more than 50 aquariums SEALIFE at Blankerberge provides a fascinating journey to its visitors. More than 50 aquaria reveal the secrets of the underwater kingdom. Major attractions include the spectacular display of the sharks in the Shark tunnel, the mesmerizing and fearsome piranhas, along with the national breeding of the sea-horses. The magnificent turtle is the USP of this place.
Beachland Blankerberge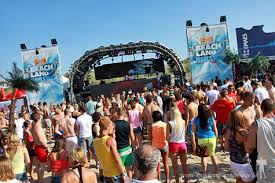 Beachland is the biggest dance festival on the Belgian coast on the beach of Blankenberge –De Haan Wenduine .This festival brings together the greatest artists of the Belgian dance together and Dj's from the leading clubs including some international artist. With top atmospheres and nice weather Beachland is a successful beach festival.
Monthly Events in Blankenberge
There are monthly events organized by the Blankenberge tourism such as:
Weekly Markets: held throughout the year
Evening Market: held in the month of July and August
Flower parade: yearly organized usually in the month of August
Heritage Days: Annual festival
Halloween: the Halloween month
Storm Trek: Annual Fest
Things to do in Blankenberge beach

Going To The Beach:
Beaches are what Blankenberge is all about. There's about 2km of golden sand stretching all over the beach. Having a swim in the North Sea is a must. The beach offers many places with a bar and beer chain rental.
Blankenberge lighthouse:
The Blankenberge lighthouse is a navigational aid to guide ships towards the harbor .The existence of the lighthouse has been marked since 1817.The base of the lighthouse is used as a museum which is only open for the couples.
Sint-Antonius Abtkerk:
The stunning lighting of this church at the time of sunset is something to watch out for. This is the town's main church that is dedicated to St.Anthony built in the early 14th
The Peir
This place is great for a walk and a stopover at the very end .During First World War the Peir was set on fire by the occupant German forces and destroyed. In 1930 it was rebuild and bombarded again. This time it was again renovated in the year 2003 and now it offers a great view to the Blankenberge from the North Sea.