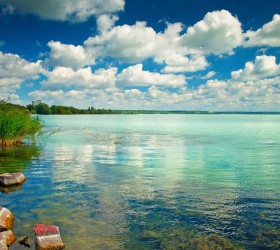 Most Romantic Places in Hungary
Hungary is a country situated in Central Europe. It's capital is Budapest and among the most romantic places in Hungary. It's surrounded by the Danube River and is famous for its architectural landmarks. Honeymoon is usually about romanticism and idyll . It gives the couple their own sweet alone time which they would obviously don't get with their families. It usually happens once at the start of the marriage but those who are full of energy and love each other a lot, make it happen again and again. When it comes to Hungary,  it's one of the most fascinating places on earth. This place is full of architectural sculptures which are a delight for the eyes. It takes the couple in their own world. Calm and sublime place where resisting oneself in pleasures of life is irresistible. So now if you are planning to go on a honeymoon then do keep Hungary in mind.
Below are the Most Romantic Places in Hungary-
Budapest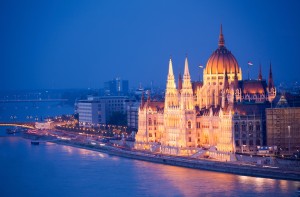 Budapest is the capital of Hungary. This place holds some of the most romantic gateway. Things to do while in Budapest are described below. Sailing on the Danube River and tasting the Hungarians wines with your loved ones is so warming that it's even difficult to express in words. Budapest also houses fairy tale like castles that have gorgeous views and are a definite pleasure to the eyes. Fisherman Bastion is a must visit place while in Hungary. This is because of the marvellous architectural views of the city provides. One can appreciate the beauty of nature and admire god's creation while in Budapest. Apart from being so sassy, Budapest also provides a great night life which includes clubbing and dancing. Best spas having sexy aromatic therapies in the charm of this place. Partying while on the Danube River is also the top priorities of the couples. Great music drinks and beautiful night view is what couples come here for being at one of the most romantic places in Hungary. This place has a lot to offer to the couples provided they utilise the time properly and enjoy everything Budapest offers you!
Debrecen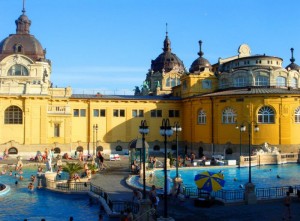 Debrecen is the second largest city in Hungary. It's the regional centre of northern great plain region and the seat of Hajdu-Bihar County. This place is the most vivid and coziest place of Hungary. A wide range of hotels and inn can be found in Debrecen that to at a very reasonable cost. Some of the places are a sure to visit while in Debrecen are the Great church. Couples can go here and wish for a happy married happy life. This church is a special and one of a kind church. Apart from this other places to ponder upon while in Debrecen are few parks such as Puzta Animal Park, Debrecen Zoo and Botanical Garden. These places are apt for couples who are more on the adventuring side. Statue of Lajos is another architectural marvel to watch while in Debrecen. These are eyes appealing historic sites where couple roam and create exciting moments at one of the most romantic places in Hungary.
Miskolc

Miskolc is a city situated in northeastern part of  Hungary. It's popular in the world due to its heavy industries. It's the fourth largest city in Hungary. It comprises of building which are unique and classic.When in Miskolc do visit the Lillafured. This place has variety of gardens stretched all across the place. It also has tram rides and hotels inside it which are marvellous. Though the hotels in Lillafured are expensive but it's all worth the money you pay.
Szeged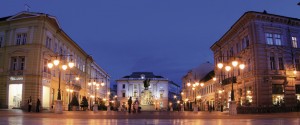 Szeged is the 3rd largest city of Hungary situated in the center of Southern Great Plain and the county seat of Csongrad. Here the famous Szeged Open Air festival is organized, which is again one of the main tourists attractions. This place is best for food lovers. Roosevelt teriHalaszcsarda is the best place for eating the authentic cuisine of Hungary. No honeymoon is complete without a candle light dinner and this place provides the best of that experience.
Lake Balaton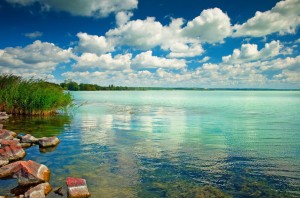 Lake balaton is a fresh water lake in western region of Hungary. It is mostly liked by the tourists as well as young couples because of the fact that this place is rich in beaches and volcanic hills. The place also has many wine yards whose pleasant smell is very soothing. The glittering water sparkles sets the perfect place for couples to spend some time alone or you can go for a walk along the shore.
Sopron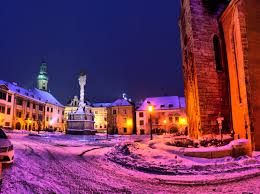 Situated on the Austrian border, near the Neusiedlake , this Hungarian city has a significant amount of wine production. It produces both white and red wines. The famous City Center and the firewatch tower are located here. It lights up beautifully at night and is one of the most romantic places in Hungary. Couples can sit down on the lawn and enjoy the dimming lights of Firewatch Tower.
Gyor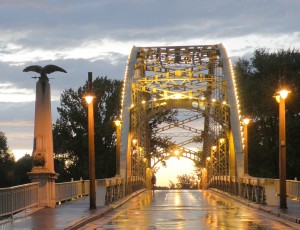 Gyor is the one of the most important cities of Hungary. This place is situated half way between Budapest and Vienna. This city is the 6th largest city of Hungary.The main sight to see at this place is the confluence of three rivers:Danube, Raba and Rabca. Town hall is also a must watch for this place. A long high building which the architecture designed just to allure lovers.
Hungary is a pleasant country with hot, humid and sunny days in summers while being quite cold in winters. But the best season to visit is from end-March to mid-November. In summers it's between June to August while in winters it's between December to February. In Monsoons, March is the best time to go there. While honeymoon usually means a longer stay, there are day-trip ideas outside Budapest, worth considering. The royal palace of Gödöllő is truely romantic. The Danube Bend is a breathtaking natural formation, with amazing views from several hilltops. All these things indulge the couples to get lost in each other and enjoy their honeymoon to utmost at one of the most romantic places in Hungary. A huge part of the city is listed as a World Heritage Site, see for yourselves why!