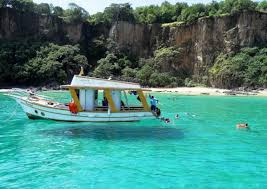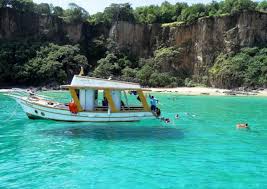 Golden beach, sun, surf and lots of fun. Is that what you want? Then you are at the right place Brazil. Though all the beaches of brazil are at great competition with each other for being the best, still people have their favorite ones.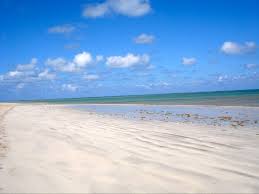 In this country beaches are not just for recreation it's an essential part of the Brazilian culture. Praia da Fazenda beach is among one of the many beaches in brazil that can take your breath away. Lying halfway between two states San Paulo and Rio De Janeiro, Praia da Fazenda is a natural jewel. The best time for surfing here is winter. To the left you find scattered island covered with palm trees and to the right is the mountains and the uninterrupted forests.
If you are heading to Natal then don't forget to spend few days at Pipa. Pipa beach which is called praia da pipa in portugese is one of the famous beaches of brazil. It lies next to the city of Natal, which is the capital city of Rio Grande Do Norte. Until it was discovered by the surfers, praia do pipa was a small fishing village. This is a very descent choice for surfing and you will be amazed to find turtles and dolphins doing the rounds. It has a great night life with countless hostels and lovely restaurants.
This place draws lots of attention from the brazil youths to tourists, surfers and hippies. When you are at praia de pipa, you get a choice to lose yourself in the trance music enjoying the nightlife on the other side one can peacefully enjoy amazing landscapes, cliffs, natural pools and palm trees, but you should definitely go for both the life time experiences.