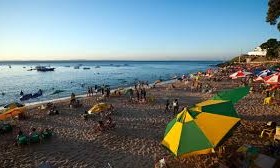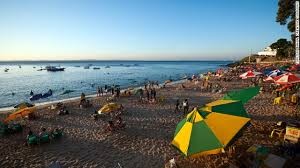 Salvador formerly known as san salvador de bahia is the largest city and the third-largest urban agglomeration on the northeast coast of Brazil and the capital of the Northeastern Brazilian state of Bahia. A very few city can match the energy and beauty of Salvador de Bahia. The city is well known for its exceptional architecture, classic music and Brazilian cuisine. It has an African influence on the culture of brazil and makes it an Afro-Brazilian culture. Like Capoeira a dance form with the foundation of martial arts evolved from Africa, slavery and Brazil.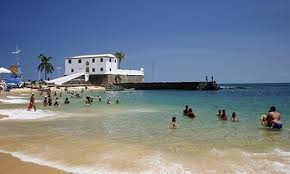 Salvador is also very famous for being the most gay-friendly city. Many pride events takes place in the month of June, September and November for the gays drawing approximately five lakhs people.
The people here are always seen to be partying, having fun and participating in many lively events and one of those is the carnival. Carnival takes place for six days and nights, it's one of the largest parties on the planet, drawing millions of people dancing and singing till they drop.
Porto da barra is a small, overcrowded and easily accessible beach that lies outside the city of Salvador. It's like on weekends Porto da barra beach is the meeting point for the locals of Salvador. A lovely beach to relax sipping on some fresh coconut water, swim, surf, play volleyball and indulge in any activity you can possibly think of. Rent a barraca and cadeiras and splash into the calm waters for relief from the tropical heat. You will find innumerable vendors selling almost anything and everything but be careful with your belongings. Many innocent looking magicians can sweep away your things without your notice.