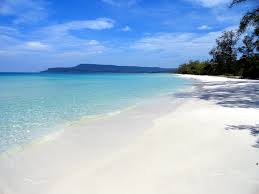 Long Set Beach Koh Rong- Cambodia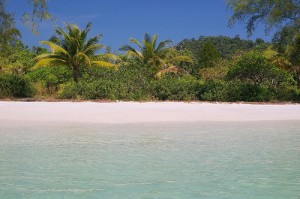 The Koh Rong Island started off as a tourist destination only about 6 years back, thus still retaining the natural beauty of pristine waters and green vegetation, the innocence of the locals and the cleanliness natural to sea side places. If this interests you, then you must be wondering as to how to get to Koh Rong. The place is off the shore of Sihanoukville and is a mere ferry ride away from it. There are two boat options for reaching the Koh Rong – one plies about 2 or 3 times a day and the other is available just once. During your Cambodia holidays, try to take some time out for visiting the Long Set Beach Koh Rong.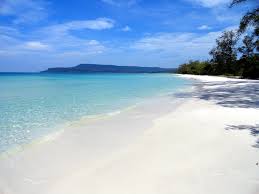 Located to the North of Koh Tuich, a place full of guesthouses and hotels in Koh Rong, the Long Set Beach koh Rong is the place from where beautiful sunsets can be seen. Those keen on some adventure can take a jungle trek from Sihanoukville for about 45 minutes to reach this location. There is also the option of taking private boats from Koh Tuich. Making its place among the top beaches in Cambodia already, Long beach is a 7 km long beach, empty with one end at the Broken Heart Guesthouse and the other at the Sok San. Long Set Beach koh Rong can be called one of the best beaches in Cambodia owing to its crystal clear water and startling view of the phosphorescence. As mentioned earlier, this is situated at the sunset end of the island thus allowing magnificent views of it too. The seven bays of the Koh Rong Island, make diving Cambodia and Koh Rong diving a good option.