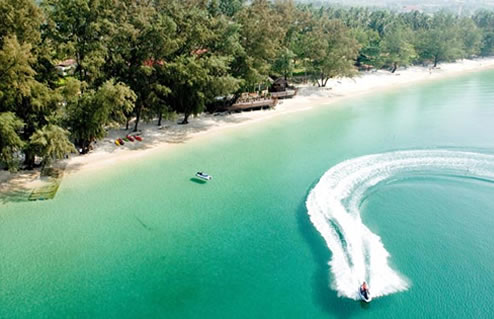 Otres beach Sihanoukville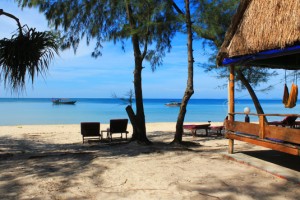 If you enjoy a lot of activities in the beach, then Otres beach Sihanoukville is your place to be. Divided into 3 sections, Otres beach Cambodia is definitely the most attractive beach of the region. Otres 1, the busiest of the three sections has some of the best beach bars and happening guesthouses as well as a public beach about 1 km long. Next comes the Otres 2 which is also known as the 'Long Beach' and is home to some bars and stays as well.
Sihanoukville weather is tropical with high humidity and warmth throughout the year. The best time to visit is between the months of November and January, November end being the end time for the rains. Tourism Cambodia is also at it's peak during this time. Thus it is best to book hotel rooms and tickets a little in advance. Otres beach accommodation options are plenty and varied. It has an active nightlife and almost every hotel has a disco or a DJ playing at night. Some of the most popular hotels in the Otres beach Sihanoukville are – The Secret Garden at Otres Beach Hotel, Queen Hill Resort and other nearby places to stay include, Beach Club Resort and Orchidee Guest House.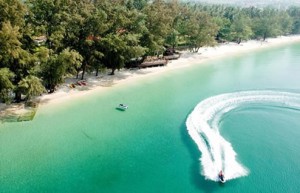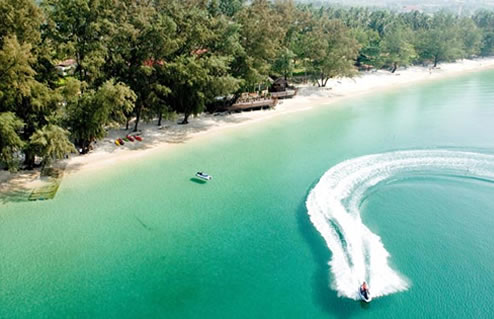 Your Cambodia travel will never be complete unless you indulge in some interesting activities at the Sihanoukville beaches. Try surfing, kayaking, snorkeling, or take a boat to the mini islands nearby. Among the best beaches in Cambodia, Otres is also known for its good drinks and roast lunches. Cambodia holidays are full of exploration, relaxation and indulgence. While there is history on one hand there are also exotic locales like the Sihanoukville Outres beach which has an active nightlife. To experience the magic, you must visit Cambodia today!