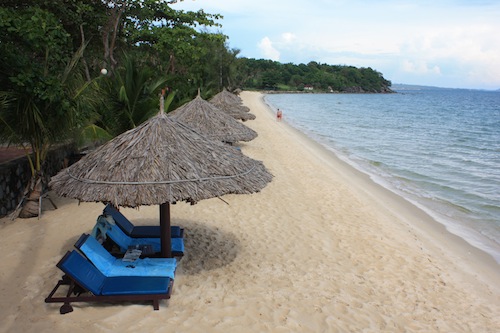 Sokha Beach Sihanoukville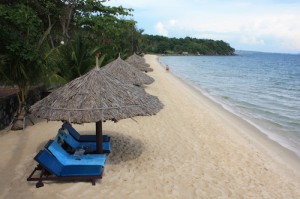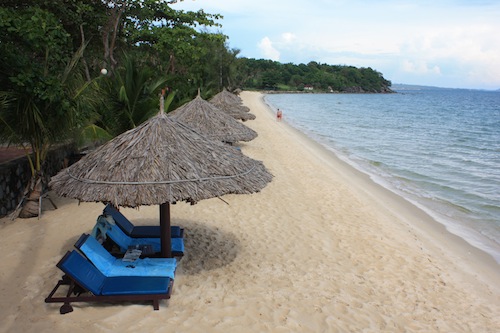 Looking for a pretty Cambodia beach? Well then, Sokha beach Sihanoukville is the right choice for you! Ranking among the best beaches in Cambodia, most parts of the Sokha Beach Sihanoukville has been taken over by resorts as private ones and only a small portion is left to the public. However, one can buy day passes for entry and stay at these private beaches where there will be access to the pool as well as playground for children and minus all vendors. It is the best beach in Sihanoukville in so far as walking along the stretch of the beach or in the water is considered. The sea isn't too deep or wild here, so it is ideal for families with kids.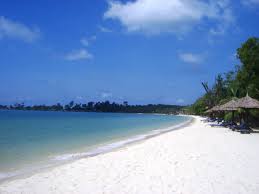 Sokha Beach Resort Sihanoukville is the most visible resort out here and it is the one which takes care of the majority of the beach. It is undoubtedly the best accommodation in Sokha beach and has the most spectacular interiors and views. Fresh seafood and other lovely items in the menu will make you droll just like the swimming pool and the lush green gardens will soothe your eyes at the Sokha Beach Resort Cambodia.  Of all the Cambodia tourist places, Sokha is the most revered among those who seek privacy and calm. This is what makes it different from any Sihanoukville beach or for that matter, Cambodia beach. Thus, it is considered the best beach Sihanoukville by some. Among other Sihanoukville tourist attractions are a few more beaches, such as Serendipity Beach, Independence Beach, the Otres Market, Buddy Land Water Park and Ream National Park.