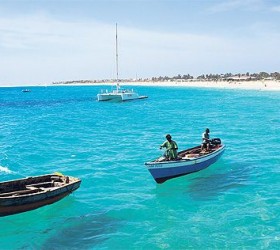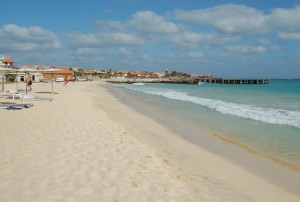 Sal is an island and belongs to the northern group of Cape Verde islands, called Barlavento. The islands of Sal was a centre for mining of salt and hence, the name Sal is given to the island which means salt. The beach of Sal has long stretches of white sand and provides lot of water sports which makes the Cape Verde Sal or Cabo Verde Sal (in Portuguese) islands the great island for beach lovers. There are no large crowds in this Islands and it is an ideal destinations for someone searching for quiet places. Sal cabo Verde is the most developed in terms of tourism of all the islands in Cape Verde but has a very barren landscape and the island has a large species of marine life including dolphins, tropical fishes and turtles according to the season.
Things to do on Sal islands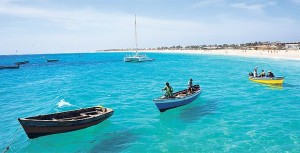 The island provides a great place for surfing with high trade winds, enjoying long walks along the coastline and relaxing under the sun. The long sandy beaches provide numerous water games and make the perfect spot for water sports enthusiasts. It is one of the popular places for windsurfing in the world. Diving and deep-sea fishing are also very popular in the islands of Sal. There are many places to hire equipment like sailing boats and canoes. It is the perfect place for having romantic beach getaway, since the Islands are quiet and peaceful.
Attractions
There are fantastic underwater reefs and caves for divers such as Olho Azul. Monte Grande is situated at the highest point on the islands. The town of Palmeira has many bars and restaurants with many architectural views. Various bars in Santa Maria have live music performed in the evening which is a huge part of Cape Verde's culture. The city provides a lot of water sports for the sports enthusiasts.