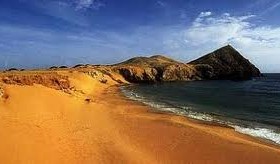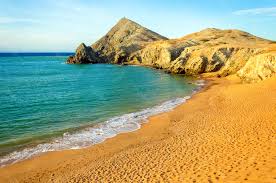 From the beaches in Colombia to Islands the tour can be a trip of a lifetime. You will be simply mesmerized and spellbound exploring the mysteriously attractive land el cabo de la vela Colombia.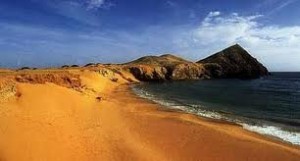 Cabo de la Vela means cape of sails. It is a headland in the Guajira Peninsula in Colombia with an adjacent small fishing village. el cabo dela vela beach is a popular ecotourism destination of the Caribbean Region of Colombia. Not every tourist coming to Colombia makes it a point to visit this deserted paradise. But for the adventurous ones who can make a little more effort to get in here, taking a two hour long drive on dirty roads from the main highway can realize it is worth the effort after exploring cabo de la vela beach.
The unspoiled untouched land by modern man makes it the most beautiful sand dunes, flat plains and landscape pouring down to the Caribbean sea that will live you breathless. This is the place that invites you to connect with yourself, where you can see the amazing gold and brown of the sands merging with the green and blues of the sea.
When you arrive at the sand and sea paradise, all you need to do is relax and take delight or pleasure of being at the right place or you may also swim in the picturesque waters. The worth watching scenic sunset over the Caribbean can be seen from the sacred hill Cerro Kamachi. From there you can also have incredible views of the stunning scenery of this enigmatic place.