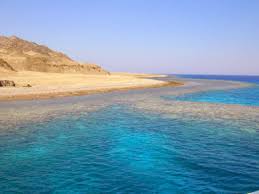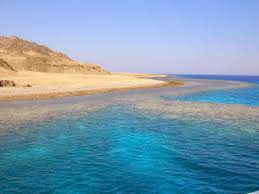 Dahab Beach is located in Egypt and boasts of it's beautiful beaches and resorts along with it's coral life, amazing food and cool climate. This beach place is away from all the busy areas of Egypt and is a perfect get away place to relax and cool yourself down in one of the best beaches in Egypt.Some of the things that you can do when you visit Dahab are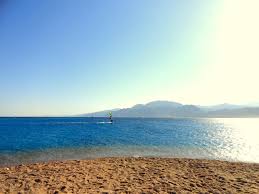 Diving in Sharm El Sheik Dahab is one of the favourite things that tourists do and there is a place called blue hole where all the people, including both beginners and experts can practice their diving for an affordable package rate. Dahab has the best technical diving centre that can both teach and provide all the equipment that you will ever need to take underwater.
The place offers many restaurants which serves you meals and beverages in the middle of the glowing and swift red sea. You can enjoy both the food and the view while cool breeze soothes and relaxes you down. With the development of the tourism in Dahab enjoying a meal on water can make a great holiday in Sharm Dahab.
Dahab is also famous for their Bedouins tea which is made by mixing the tea leaves and some herbs such as babuck and marmaraya. The tea is not only tasty and delicious it is also a herbal cure which is used to relieve a patient from an upset stomach.