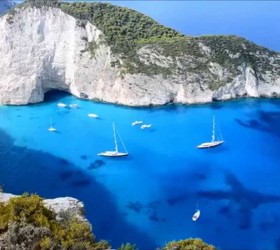 Planning a trip to Greece this summer? Well! Have you checked the list of Best Greece Beaches? Then you must have put Navagio at the top of the list. It is probably the most beautiful and exotic beaches in Greece which is situated on the North-West shore of the magnificent Zakynthos Island. Navagio Zakynthos is basically known as the home of the most famous ship wreck which is known as "Panagiotis". It is the beautiful sandy cove of the Navagio beach Zakynthos and the area is covered with sheer limestone cliffs. The white sand makes the beach look even more exotic.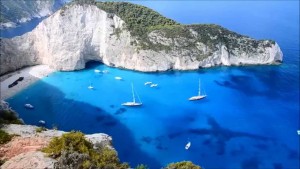 What are the things to do in Navagio Beach?
Well! Navagio is the best beaches in Zakynthos and it is loved by all the tourists throughout the year. The Blue caves of the Navagio beach are the perfect beach if you are planning for a family tour. Enjoy the awesome boat rides which are the specialty here. The delicious food along the beach side is the delicacy of this beach. Want to spend a romantic honeymoon with your better-half? Well! No other beach can be the perfect romantic beach as Navagio. Enjoy the magnificent sea water and the white sand, the beauty; the essence will make you drool in urge for more and more. The crystal clear blue water of the Zakynthos best beaches will let feel more relaxed and happening. There are many more water sports activities to do there.
It is the most spectacular beaches of Greece and you will love the tour to the Blue Caves. It has three parts mainly-
At Cape Skinari on the northern tip of the island- This part is the most spectacular spots among the other which you will sure cherish.
Keri- This part is also good but not as good as Cape Skinari
Porto Vromi- It is not that beautiful and spectacular but falls under the 3 spots and thus you will be taken here too.