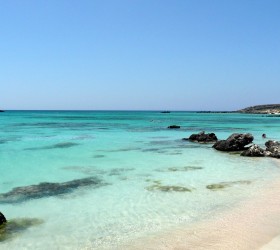 Elafonissi Beach lies in the south western part of the Crete which is about 76 kms from the main town of Chania. If you are planning for a Greece tour, then Crete beaches are a must.
The elafonisos beach is just so pure and magical, that it will make your forget everything, every worry, tension and will make you feel lighter and better. Visit this Crete to have a day at peace and enjoy the beautiful beach at the tip of the Crete.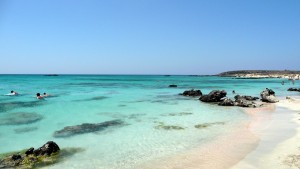 A trip to this famous and amazingly beautiful elafonissi Crete is just so unforgettable. Enjoy the exotic beauty of the beach island, the crystal water, the lagoon and those pink corals make the Island a worthy one.
What are the things to do in the Crete beaches?
So the question is what are the main attractions of this beach? Well! Have the most romantic date of your life here in the middle of the coral sand. The red and pink sand that gets deposited by the sea in the beach side is just so mesmerizing.
The best time to visit this beach is during the April and May time while the spring comes in. The place is always crowded with visitors from different countries, yet to spend a lonely time with your love you can definitely give a try to the exotic view of the thousand daffodils standing along.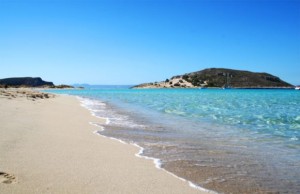 Lastly, 5 km north of Elafonissi, there is the Chrysoskalitisa monastery. This monastery has been built on a high rock, resembling of a fortress. According to the legend, the last step of the staircase leading to the monastery is gold, but can only be seen by those who really believe in god.
So what else do you want? Have a sip of beer along with the local seaside dishes and get to see the beautiful beach sight.