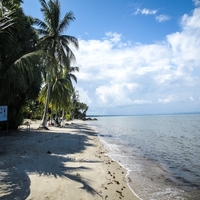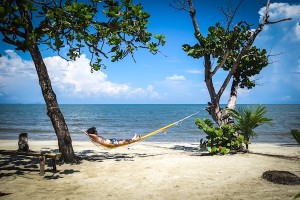 Livingston beach is a Caribbean coastal town in Izabal Department, Guatemala. On the way from Rio Dulce and Livingston you can witness a variety of birds. While travelling on the way to Livingston, guatemala you can also experience the beautiful rainforest on both the banks and see a species of cow called manatee, iguanas, unique jungle flowers and fruits. Coconuts are grown in abundance.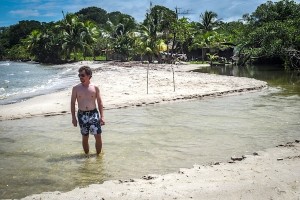 Livingston has two pretty impressive beaches. In the North of Livingston, the beach is not clean and is always guarded by the armed police as it is not very safe. The central beach is very pleasant, although you can see grass at various points in the water. Children come here for kite flying in the evenings and the local people come here to swim. Sometimes due to the bad weather, the beaches are full of plastic waste. Other beach that is close to Livingston is Playa Quehueche which is a few kilometers from the Northern coast. Livingston is also famous for their beautiful waterfalls known as Los Siete Altares. These waterfalls are a set of seven freshwater pools leading into the Caribbean. Best time for visiting this place is from July, August, September and October. Trekking, Kayaking, Caving and Snorkeling are the recreational activities that can be enjoyed on Livingston Beach.
Casa de la Iguana is a hostel that includes bars and offers communal dinners, Camping space and hammocks. Hotel Rio Dulce is an authentic Caribbean-style building with views of main streets. It offers all the facilities to make your vacation comfortable and enjoyable.