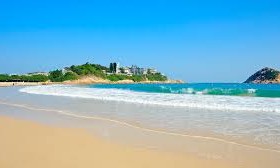 Escape the hustle-bustle of life and spend your much needed break at the spectacular Shek O Beach HK.  The beach is known for its big wave which will take you up on your surf board. This clean beach is in the south-east junction of Hong kong Island on the D'angular Peninsula. It is often regarded as the best beach in Hong Kong for its splendid view. This is an ideal place for relaxation. The Shek O Beach has many things to offer.
Things to do at Shek O Beach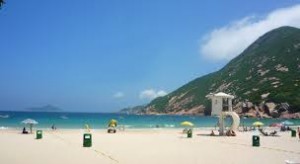 Shek O Beach HK, a rocky sandy beach is a popular public beach and always crowded with tourist. People get occupied with various sports activity when they visit this beach. Good food prepared at the Barbecue junctions and plenty number of restaurants to satisfy your taste buds. Spectacular Shek O Country Park leads to one of the main attractions which is Dragon's back. Shek O village is situated at the foot of the Dragon's back. The name Shek O comes from Rocky bay. It's popular for rock climbing. This beach is surrounded with bunch of cafes with adjoining BBQ area and crazy Golf course. The patrolling lifeguards at Shek O beach ensure safety of the tourists. Calm and clean water makes it ideal to relax with your family. You can go on a trek at the Hong Kong trail in Shek O. It covers the Dragon's back which is one of the main attractions. The journey ends at the Big bay waves with a nice dip in the clear water. You will find no words to describe the mesmerising scenic beauty along the coast.
How to get there
There are lots to explore in Hong Kong. Beaches are just a few steps from the uptown. You can drive to Shek O from Hong Kong which takes an hour. You can also avail MTR to Shau Kei Wan and from there take a bus to Shek O.