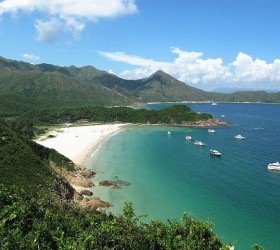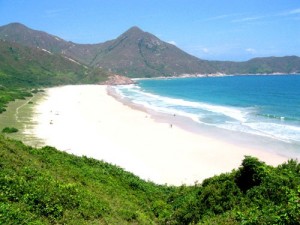 Going to Hong Kong in holidays and miss beaches in Hong Kong is a sin. The city offers a lot to explore. Sai Kung beaches are no exception. This is positioned at the Clear Water Bay Peninsula and known for its amazing scenic beauty. There are four beaches along the Tai Long Wan bay, Sai Kung – Tai Wan, Sai Wan, Ham Tin Wan and Tung wan. Clear blue sky and white sands of the beaches give a spellbinding view. Earlier known as best beach, Hong Kong, Sai wan beach is now under a threat as it's abruptly losing its greenery for structural development. This untainted beach is very popular among the hikers.
What are available in the Beaches?
A wide range of amenities are provided in the beaches in HK to make your trip more pleasing. There are car parking areas for the tourists who hire cars to roam about the beaches near Hong Kong. There are refreshments kiosks adjacent to the beaches and Barbeque pits are available to satisfy your taste Buds. You will find changing rooms and showers there for your use. Don't miss the lip-smacking seafood prepared over the beaches. Some of the restaurants at Ham Tin rent tents and you can camp on the bare beach.
Previously many mishaps have occurred along the Tai Long Wan bay for its strong currents. Keeping the safety of the tourists in mind,they have come up with lifesaving and first aid facilities in the beaches.
How to reach Sai Kung Beach
To reach Sai Kung beach, you can take the MTR route to Diamond Hill station followed by bus. Boats services are available to take you for a ride along the beaches to the islands. Tourists mostly prefer to take boats from Sai Kung to Tai wan or Ham Tin though it all depends on the accessibility and oceanic condition.  Sai Wan village bus can also drop you to Ham Tim in Sai Kung.