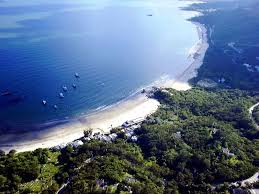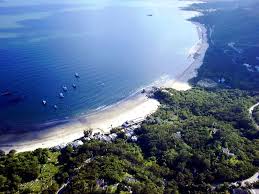 Cheung Sha beach is considered as one of the best beaches in Hong Kong for its serenity. This tranquil beach will resonate with your inner being. Cheung Sha beach is on the southern part of Lantau Island is considered as one of the longest HK beaches.The beach is divided into two separate zones. The upper beach, eastern Cheung Sha is deserted but you can expect all possible services in the lower beach, the western Cheung Sha. The isolated and carefully preserved upper beach is a perfect hideaway for you with your special one. The endless fun in the sun takes away the monotony of life in all beaches in HK.
What fun is under the sun?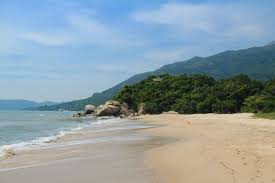 Tourists especially the local people are fond of the lower beach for its mouth-watering junk foods. There are restaurants that arrange Barbeque and supply sea food as well. In a nutshell it's place to chill out. Fill your stomach and enjoy the coastal beauty when walking along the beach. The water surface is tame at Cheung Sha but indomitable breeze allows anyone to swim. In the upper beach you have to be mindful with rocks and pebbles when dive into the water. People enjoy kite surfing which is available on a rent basis. Other usual facilities that include changing rooms, shower area, beach umbrella, water sports and lifeguards are also accessible in Cheung Sha. Rolling waves, pleasant sandy shore and the cool breeze always help to unwind from the chaos of city life.
The easiest way to reach Cheung Sha Beach
Hong Kong beaches are not very far from the city. If you are not an adventure lover, you can take the easiest route by taking the MTR. You have to drop down at Tung Chung and from there you can take a bus. You can also try the ferry ride from central Pier to MuiWo which takes hardly 45 minutes. From there, get into any Cheung Sha bound bus or take a cab to reach one of the comparatively quite beaches HK.