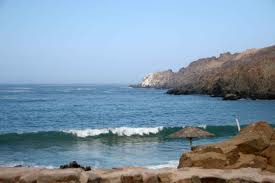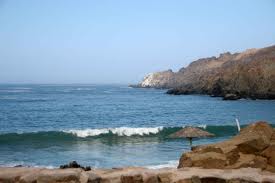 Lima is the capital of Peru which is known for its Spanish colonial city centre, delicious cuisine and eye catching museum. Lima has a large number of alluring beaches.  One such place is Puerto Inca beach. Puerto Inca is a peaceful quiet beach side ruin of the port of the Inca empire. On the way to Bolivia about three hours south of the Nazca Lines it is located on the Peruvian coast. It's a magical place and the moment you step out you will know it's worth spending bus and air fares and finally being at this mesmerizing vista. Along the southern coast, a 10 minutes walk leads to spectacular sight of red rocks and valleys that leads down to wide spread crystal clear water.
Travellers love to spend memorable moments on the beaches near Lima on the coast of Peru. On weekends Peru playa is the fun place to be at and are heavily crowded.  The most accessible beach of Lima is the Miraflores beach which sees a gathering of sunbathers, surfer, revellers from around the world enjoying the waves and the smooth pebble shores. From among the best beaches of Peru are Waikiki, Makaha, Redonod and La Pampilla.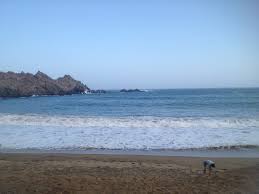 The favourite among the youngsters are the beaches to the south of Lima. 50 km south of Lima is the beach Santa Maria del Mar. Lima Peru beaches are breathtaking and spectacular and one such is enveloped with dramatic cliffs is the beach Chorrillos. You can relax on the beach, stroll around or indulge in many beach activities which will keep you engrossed for a long time.