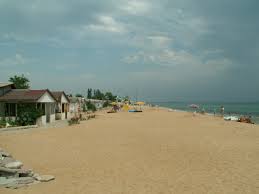 Anapa beach's turquoise water and clean coastline for a drive count among the first things making it a beautiful place to spend a memorable time in Russia. From relaxing on a hammock to enjoying with the variety of water-sports, Anapa has been known for its tranquil effect on those leaving it after a beach holiday.
The beach makes a great place for those seeking corners to spend some romantic time with their partners, along with being a populated place for families seeking some fun things for children. Tourism is quite frequent and tremendous in Anapa due to the mix of amazing scenery and other important services available nearby.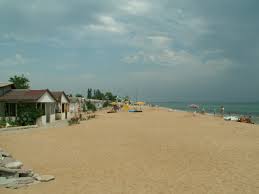 The beach is known for its sands, warm climate and resorts at the coastline. Although, something to keep in mind is that if you are a resident of the nearby places, things might be easy for you in terms of transport, but if you are coming from outside, your own transport would be one among the very less options you have due to low accessibility of Anapa from outside areas.
A good news for the new tourists seeking some shopping places is that despite being a popular destination for tourism, the beach would club with inexpensive options. This Russia sea beach is among the best beaches of Russia close to the Black sea making it something you could check out if you are in or close to Anapa this summer.