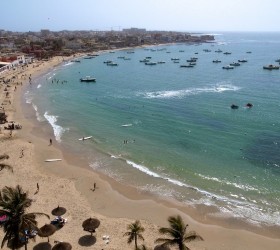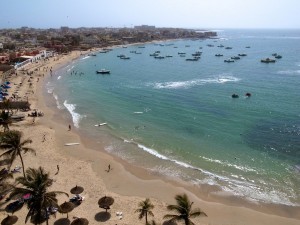 The city of Dakar is located in Senegal, West Africa. It is a cluster of beautiful French colonies. This city is situated on Cap Vert peninsula and is an Atlantic Port.  Darak has a rich cultural heritage. Their cultural artefacts can be seen in Musee Theodore where cloths, drums, tools and carvings have been displayed. It is the home for Grande Mosque, which stands tall in this city's traditional Medina quarter. The people there are friendly and approachable. The city comes to life when locals parade on the streets in brightly coloured fabrics. Even though the streets are full of traffic, the constant around the place will not make you feel tired. Dakar Location is such that it offers you both peace and fun at the same time. Their local music named mbalax music inspires their vibrant nightlife.
Things to do at Dakar Beach: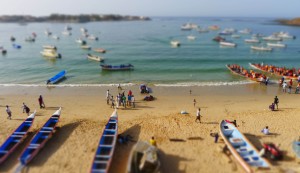 There are a number of beaches in Senegal. Saly Beach, Engore Beach, Yoff Beach and Nianing to include some are some of Senegal best beaches.  They have a lot to offer to all those who want to enjoy a good day. Dakar Beaches are popular for their clean blue water and an amazing view. One must surely visit the beaches if they go to Darak Africa. Dakar Beach is one of the must visit places in the city. It does not just offer the visitors a good time with friends and family, but also great food and a number of water sports.
Attraction:
The weather in the city lets you enjoy every single second you spend here. Apart from just getting peace of mind, you can create a number of memories here. You can enjoy a boat ride with your friends and family and have fun. You can even try surfing on this beach. It is a fun activity to do. This beach even offers you a taste of the local food, so that you can sit and have a good time here.