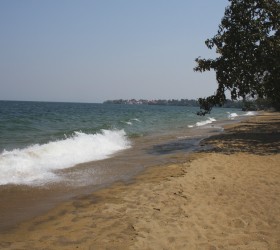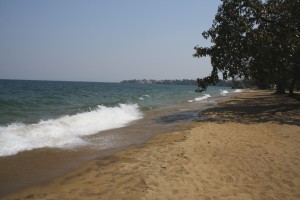 Rwanda or the 'Land of Thousand Hills' is located in East Africa. It has a green mountainous landscape. This place is known for its flora and fauna.  It is a home for many rare species like mountain gorillas and golden monkey, which are mainly found in Volcanoes National Park. The capital of this country is Kigali, which is known for its vibrant nightlife and a variety of bars and restaurants. There are a number of places to see in Rwanda. Some of the must visit places here are Volcanoes National Park, Kigali Memorial Centre, Inema Art Centre, Ntarana Church, Nyamata Church, Virunga National Park and Akegara National Park to include some. Rwanda Beaches are also very popular among the tourists. Yuke Beach and Gisenye Beach are some of the most visited Rwanda tourist places. Gisenyi is located in Rubavu district of Rwanda. The population of the city is around 106000. It is flooded with tourist throughout the year.
Things to do at Gisenyi beach: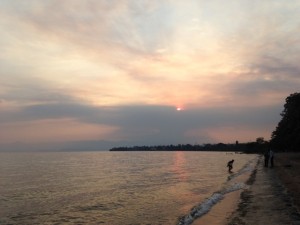 There are a number of hotels located on the side of the beach. These offer you a comfortable and a life time of memories. Gisenyi Beach is popular for water sports. In case you are looking for some adventure, you must try these sports. Surfacing on the waves here is too much fun and one should not miss it. The only brewery in Rwanda called Bralirwa is also located in Gisenyi. You must enjoy try this local drinks such as Primus, Mutzig, Amstel and Guinness with your friends. It is worth it.
Other Attractions:
One of the greatest lakes in Africa called Lake Kivu is located close to the Gisenyi Beach. Mount Nyirangongo, an active volcano is also located nearby.  You can also visit the Green Hills Encounter and Rwanda Adventures, which are daytime adventure parks to add to your memories.