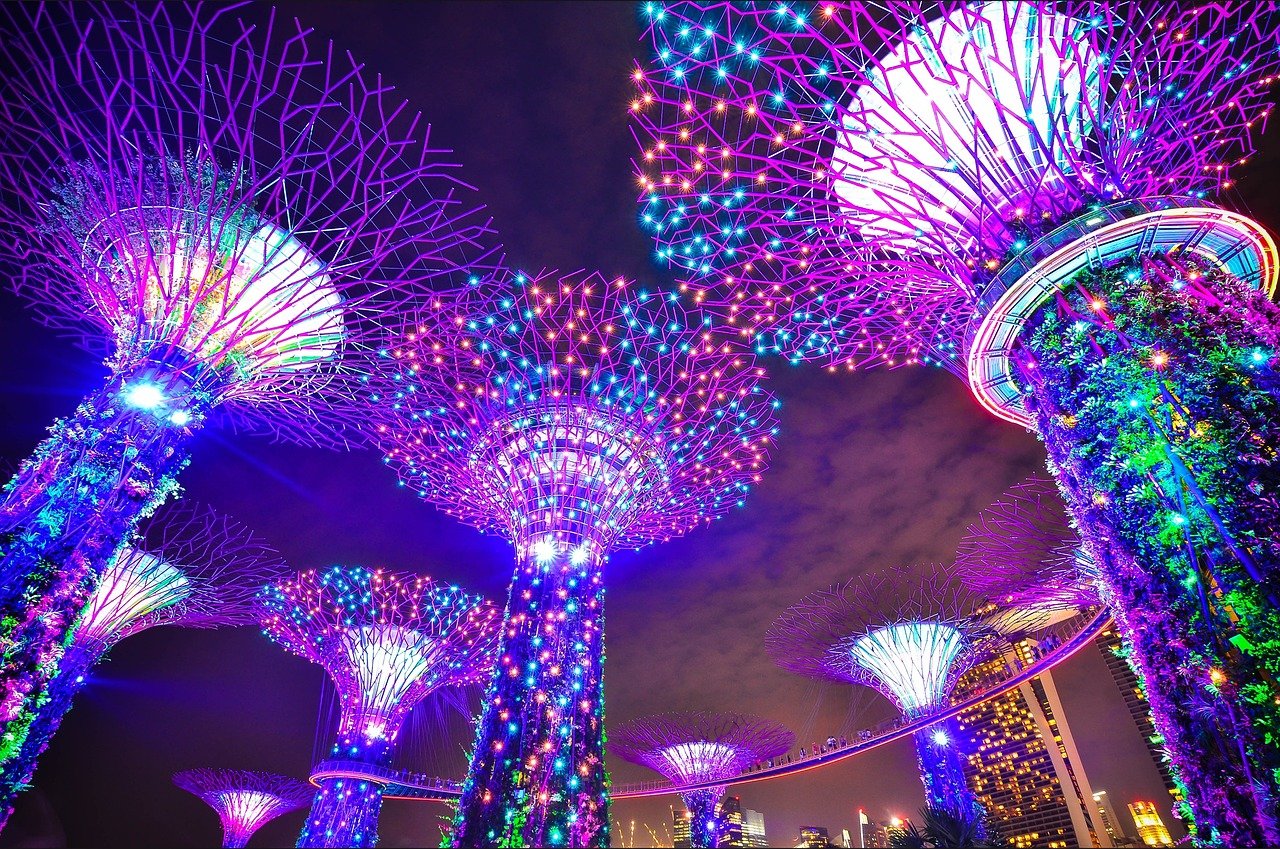 Most Romantic Places in Singapore
Singapore is a combination of both nature and man-made beauty, making it one of the popular travel destinations out there. Planning your honeymoon or a romantic gateway with your partner? Then Singapore can be a perfect choice. This island country might seem like a small place when you view it on the world map but it is filled with so many beautiful places that will make you look up in awe. Singapore is excellent for couples who want to spend time with each other and have fun. It has multiple options and here is a list of the most romantic places in Singapore.
Universal Studios
Want to hop on an adventure ride with your partner? Then plan a trip to Universal Studios on your trip to Singapore. This place is filled with lots of exciting activities – from Jurassic Park's rapid adventures to the Revenge of the Mummy; you can explore a lot here. The themed zones have unique attractions such as retail outlets, parades, shows and rides. Many dream of visiting Universal Studios to see how the world of movies comes to life. Visit this place and grab yourself lots of memories. While you are here, do try to taste the 20-inch pizza from Louis' Pizza, which is an attraction in itself.
Cable Car Sky Dining
Imagine you and your partner alone, 328 feet above the ground looking at the panoramic view of the city! Sounds great right, then why not book this experience? Cable car sky dining starts at Mount Faber Peak and you will be hundreds of feet above the ground. This cable car dining is private and you can indulge in a four-course meal here. Enjoy the vibrant view of the beautiful city while you spend time with your partner alone in the air. This is an excellent, exotic experience for a couple and you shouldn't miss this at all.
Gardens by the Bay
Want to do something more romantic and out of the box for your partner? Take them to these beautiful Gardens by the Bay. This is one of the best romantic destinations of Singapore as it has three spectacular waterfront gardens. Stroll around the garden together and enjoy the beautiful architecture. The climate in this place is very cool compared to the tropical feel in the rest of the city. Get ready to be amazed as you enter the flower dome – a large greenhouse with flowers from all over the world. This garden has so many trees, desert plants and other unique vegetation. It also has a dine-in restaurant if you feel famished after a stroll. The restaurant offers buggy facilities that you can opt for, so you can enjoy your meal without thinking of walking all the way back.
Changi Point
The Changi point is a great place for couples to soak in nature and the shoreline. The coastal walk offers stunning sea views and lush greenery. Spend some quiet moments with your partner at the landscaped garden and heritage trees. The coastal walk is 2.2 kilometers long. Nearby is the Changi beach and village too if you want to explore. The beach is great for picnics and to watch the sunrise with your partner by your side. Couples will really love this spot and getting to Singapore is quite easy as there are plenty of flights in and out of the city at great prices.
Sentosa Island
This is one of the perfect honeymoon destinations in Singapore. The island has a lot to see and do, so stay there to experience everything. Get on to the luge ride with your love at Skyline Luge Sentosa and reach Tiger Sky Tower. This tower will give you a bird's eye view of the entire Singapore city and if the day is bright enough, you might catch a glimpse of neighboring countries like Malaysia and Indonesia. Spending some quality time on the top of the tower with your partner might just make your trip even better. Zip through the island on a zipline or try iFly. Sentosa also has a lot of beaches where you can chill with your partner.
St. John's Island
This is another island and also one of the most romantic places in Singapore. Spending some quiet time on a beach together is indeed a great way to spend the trip so just take a ferry and reach this island. It is calm, serene and you both can have a great time here. The island has a tranquil setting and is only 15 minutes away from Singapore. If you are lucky, you can spot some dolphins too and is one of the best beaches in Singapore.
Yueh Hai Ching Temple- The Temple of Love
This is one of the holiest places in Singapore built by the skilled craftsmen of China. The temple has a moon deity inside who is known for strengthening the connection between loved ones. Visit this temple with your partner and get the blessings of the Moon. If you are honeymooners and starting a new life together, then this visit will really give you the required positive vibes. Even if you are someone who is not so spiritual, go to this temple for a calm and serene environment. It indeed is one of the best Singapore romantic places without a doubt.
These are some of the most romantic places in Singapore for couples. Ranging from exotic to serene – Singapore is a mix of cultures, ethnicities and cuisines. You can enjoy the nightlife in pubs, restaurants or move to nearby islands for tranquility, just like that. If you are someone who would want to enjoy varying environments and cultures in one place, then Singapore is the place for you.