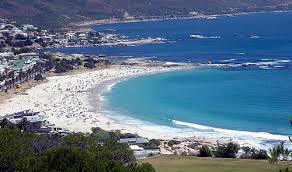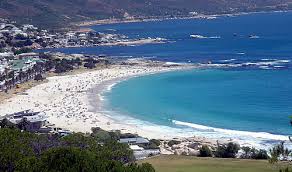 Located in the base of the Table Mountain the Camps Bay Beach is one of the most vibrant beach when compared with the other beaches in Cape Town South Africa. The camps bay is filled with majestic swaying palm trees and shining sands and boasts of some luxurious facilities.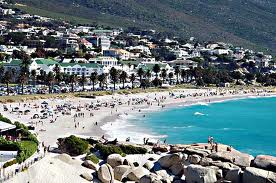 Some of the top attractions in Cape Town and Camps Bay each are
One of the best and most popular tourists attraction in cape Town is taking a swim in the Camps Bay. Taking a swim in glowing water during the sunny day time is one of the best thing that you can do while you are here.
Watch or even take part in the annual events that takes place on this beach. The events includes, surfing competitions, riding boards, and jet ski racing events. There are also games like Frisbee throwing game and beach volleyball which can help you further to get the feel of the beach sand and water.
There are a lot of camps bay bars and other restaurants that will serve you the local cuisines and souvenirs. The road at the edge of the beach is filled with side cafes, snack bars and other stores which offers all the great flavours and spices of South Africa.
Camps bay beach was, is and always will be one of the main and top attractions in Cape Town, and this is mainly due to its family friendly nature and safety measures that are provided. There are beach equipment that can be rented such as beach umbrellas, deck chairs, and swim suits. The place is also one of the top and hot spot for most of the film and entertainment industry for shooting their videos, so get ready to be amazed as the chances of you meeting a celebrity and top movie stars is at a high probability.