Chaung Tha Beach, Burma

If you have time constraints but want to see the best of Myanmar, then the right thing to do would be to make a list of places which you must visit and another one for the ones you shall visit on getting extra time. Add the name of the Chaung Tha beach to the first one and come here at the first opportunity you get. It is a 5 hours' drive from the city of Yangon and is very popular among the locals and tourists alike. The positive side to this is that it is also much more affordable and has a lot more options for eating and dining as compared to the other beaches.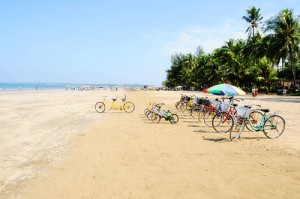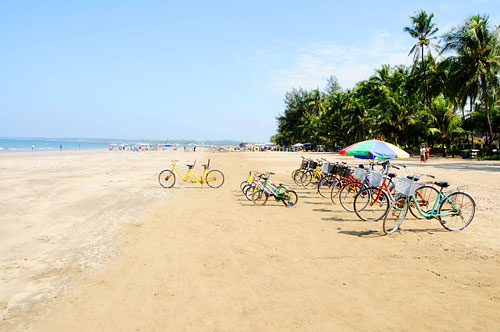 Chaung Tha is both a coastal town and a beach resort and is still expanding as tourist destination even though it already attracts thousands of tourists every year. You can take buses from Yangon at 6 am and 9 pm to reach this Burma beach. The beach is known for its produce of top quality seafood which is available on the stalls bordering the beach. Another attraction nearby is a pagoda near the southern tip of the beach. Interested parties can also have a look at the fishermen's village nearby. This Myanmar beach has plenty options when it comes to hotels and resorts, some of which are – Shwe Ya Min Hotel, Golden Beach Hotel, Belle Resort and Hotel Ace. If you are keen on seeing the best Myanmar, then you ought to come here to meet the locals, tourists from within the country, the local lifestyle and understand what is popular and why.
Chaung Tha Beach burmaChaung Tha Beach myanmarChaung Thar Beach burmapictures Chaung Tha Beach burma