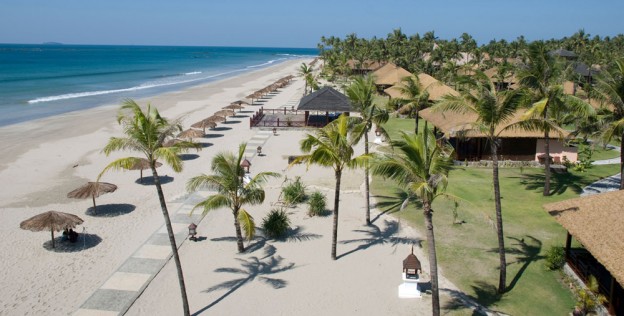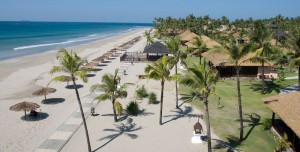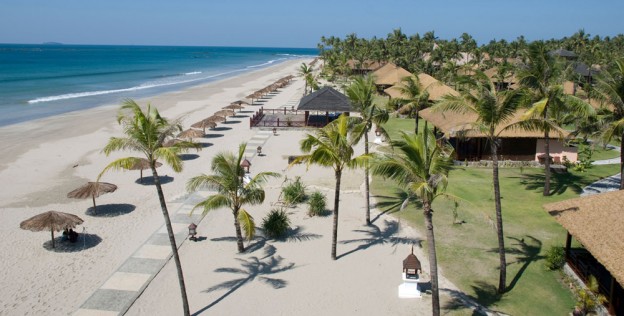 When making a list of the must see beaches in Burma, you must not miss out on Ngewsaung Beach. Though relatively a new arrival in the list, the 15 kilometre stretch of the beach with its silvery sand calls out to all enthusiasts of travel. Though there is not much activity to do around here, it is best for some pure relaxation under the sun with your loved ones or even alone. Nearby is an elephant training camp, located between Ngwe Saung and Pathein. As a part of your Myanmar tours, you must visit lesser known destinations like these to get a taste of the local lives and unspoilt beauty of the country.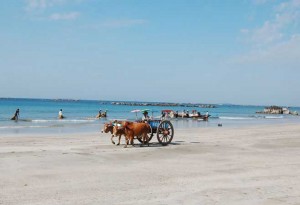 Among options of hotels on the beach are- Shwe Hin Tha, Sunny Paradise, Hotel Shwe Hin Tha. A little further away from Ngwesaung Beach Hotels the Bay of Bengal which, though a little more expensive that the others is one of the best hotels here. Emerald Sea Resort and Myanmar Treasure are two other options for staying at this beach in Myanmar.
Several buses ply to this beach from Pathein and Yangon, at intervals of almost an hour. You can hire a bike for roaming around. The local village can be visited but the best thing to do is simply relax on the beach and enjoy the natural beauty of the place. The Chaung Tha beach is located at a distance of a 4 hour motorbike ride and is also a must visit.