Baishawan Beach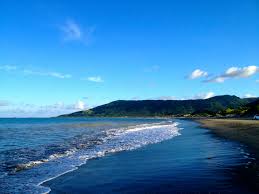 The freshness that any beach adds to life is not found in mountain. So whenever we need a break from the same routine we think for an outing in a coastal area. There are many beaches in Taiwan to appreciate and Baishawan beach is among them. Being located in North Taiwan, Taipei beaches deserve a special reference for its white sand near the blue water, green bay surrounding hills with rock formation.
Special features of Baishawan beach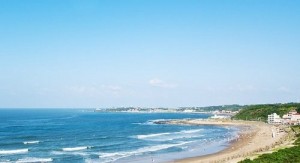 Taiwan Beaches are family beaches and a perfect hideaway from the city life. It's always better to go there early in the morning and occupy a tented shade. The Baishawan beach is situated in Taipei city between Linshanbi and Fugui Cape. The windy beaches in Taipei are comparatively less developed but have its own charming crowd. It hardly takes ten minutes from the beaches near Taipei to reach the nearby small town where you can get accommodation, café and restaurants.  Local people get involved in water sports and other activities in the beach. This area is popular for hiking trails. Experts show their skills in hang gliding from the hill to the beach. Baishawan is often regarded as one of the best beaches in Taiwan for its natural soothing beauty.
What are the other attractions in Baishawan?          
If you go by the Baishawan bay you will find the Linshanbi beach at the western end. This gravel beach is formed by volcanic eruption. To the south there is a small beach named Qianshuiwan, famous for its foods and restaurants.  Go by the bike path on the beach to enjoy the flow of every tide.
How to reach there?
You can reach there in many ways. Car can take you any place. Book a car from Keelung that to pass through Provincial highway to reach the recreation centre of Baishawan beach. You may find easy to take the MRT to Tamsui station. Take a bus heading to Baishawan. Taiwan Tourism Board runs shuttle bus from MRT Tamsui station to Keelung Railway station. This North Coast shuttle bus is more frequent in weekdays than weekends.