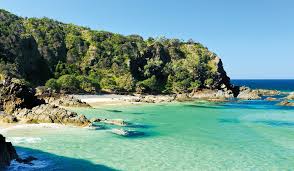 Byron Bay Beach,New South Wales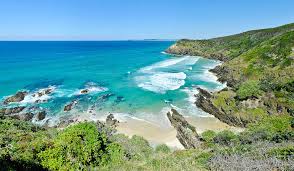 The ones who experience Bryon Bay Beach would only know why it is called one among the best beaches in Australia with some of the most unique things offered at a very few more apart from this. One statement to present at the very introduction of this set of beaches is that they are underdeveloped and moreover untouched, making them a great place for the couples who seek peaceful landscape for romantic getaways. Walking around the sand of the beaches might be all you think you get, but then you would be surprised to find another huge list of things you can do at Byron Bay Beach. You get to walk to the lighthouse in addition to the dramatic view of the ocean and the rocks around. Not just oceanic water is what would entice you, but you would get a rich flora with Bungalow palms, rainforests, cabbage palms and much more.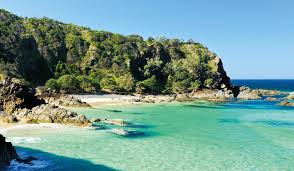 Water would give view to some amazing aquatic life with turtles, rays, and dolphins. At Cape Byron, there is also time when you get to see whales. Lighthouse trail, Byron Bay Ballooning, surfing, national park, and whale-watching are some of the Byron Bay attractions you won't want to miss. Although we call the beach less crowded, but beach accommodation is still never a problem here, as the place has some hotels, resorts, and café's at a distance.