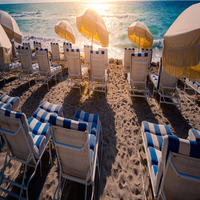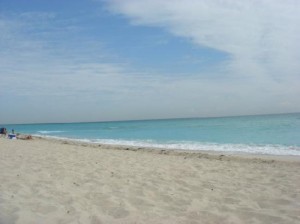 North Miami Beach, also commonly known as NMB is an interesting place to be. Previously known as Fulford, it is today well known as both a tourist spot in Southern Florida as well as an excellent residential area for people to live in. What aids NMB hail as a truly excellent spot is its connectivity to South Florida via road and rail. It is said to be at the "crossroads of South Florida" and getting here from anywhere in South Florida is said to take thirty minutes or less. North Miami Beach is also one of the few places in the entire area which boasts of being a great tourist attraction coupled with being a super living destination. In fact world class hotels are interspersed with high rise condominiums, and quirky tourist spots are offset by calm and peaceful residential zones. Such harmony between the two worlds adds an extra charm to the place. It is also a very popular business district due to its great location.
NMB is a great mix of the old and the new, a conglomeration of cultures that makes this place unique. Modern urban buildings in great structural designs merge seamlessly with historical architectures. Lush greenery is present all around. The parks and beaches are perfect places for unwinding and relaxation. Sailing a great thing to pick up here and one can just let go of their worries as they set sail in the clear blue waters.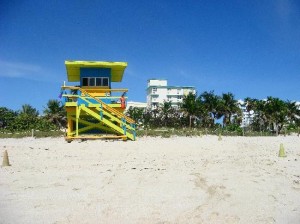 There is something for everybody here. If you are a person who likes the modern lifestyle, then there are a host of shopping destinations in the city boasting of the best brands and products, along with excellent bars and pubs that provide some of the best nightlife options for those who want to party the night away. For others interested in exploring the place, there are museums, historical spots, theatres, etc which give a lot of information on the history and culture of the place. Some of the most famous places to visit in North Miami Beach are the medieval Spanish Monastery, the Mall at 163rd Street, Fulford by the Sea Monument, and the St. Bernard de Clairvaux Church. It is said that parts of the church were built in Spain and after passing o from the ownership of William Randolph Hearst reassembled in NMB in the 1950s. It is a great wedding spot.
For food and dining, NMB is a traveller's paradise. There are some truly excellent hotels and resorts lining the beach or situated in great locales within the city. Wellness too is well taken care of with a host of good spas dotting the city.
For the best experience of a beach, head over to the Haulover Beach which is a clothing optional beach. It sees tons of tourists come in everyday. Safety and security is well taken care of by the city authorities. The clear blue waters and the lush white sand will clear your mind and take away all the worries from everyday life.
Overall, NMB is a great place to visit and to stay providing everyone with the best amenities and services.