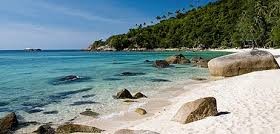 A country located in West Africa, the Republic of Benin is a famous tourist destination. A country located in West Africa, the Republic of Benin is a famous tourist destination. It is bordered by Burkina Faso and Niger in the North. Most of the people in Benin live on the Bight of Benin, which is a small Southern Coastline. The capital of this country is Porto Novo, but the government functions from Cotonou. This city generates the maximum revenue in the country. This city is located between Lake Nokoue and the Atlantic Ocean. Agriculture being the primary source of income in this country, a sunny climate is endlessly experienced by this country. It is spread over an area of 115000 sq km.  There are number of places to see in Benin like Musee de la Foundation Zinsou, Porte du non retour, Parc National de le Pandjari, Fondation Zinsou, Royal Palaces of Abomey, Ouidah Museum of History, Marche Dantokpa, Artisanal Centre, Temple des Pythons and Palais des rois d'Abomey to include some. The Benin beaches are located along the coast line of the Atlantic Ocean. Some of the best beaches in Benin are Fidjross Beach, El Dorado Beach and Grand Popo Beach to include some. Beaches in Benin offer soft sand and relaxing climate to the tourists. Cotonou Beaches are one of the Benin best beaches.
THINGS TO DO THERE: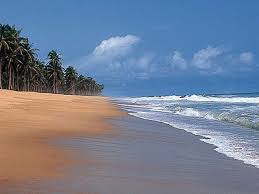 Fidjrosse Beach, one of the most popular beaches in the country is located in Cotonou. This beach offers the tourist clean blue water and soft sand. The buzz of happy people playing and chatting around will make you feel stress free. You can try a number of water sports or play beach volley and other sports with your friends. In case you are just in a mood to sit and relax, this is the place for you.
ATTRACTIONS:
Some of the other attractions, close to the Cotonou beaches are Ancient Pont Bridge, Dantokpa Market and Cotonou Cathedral. You must definitely go to these places on your visit to Cotonou.