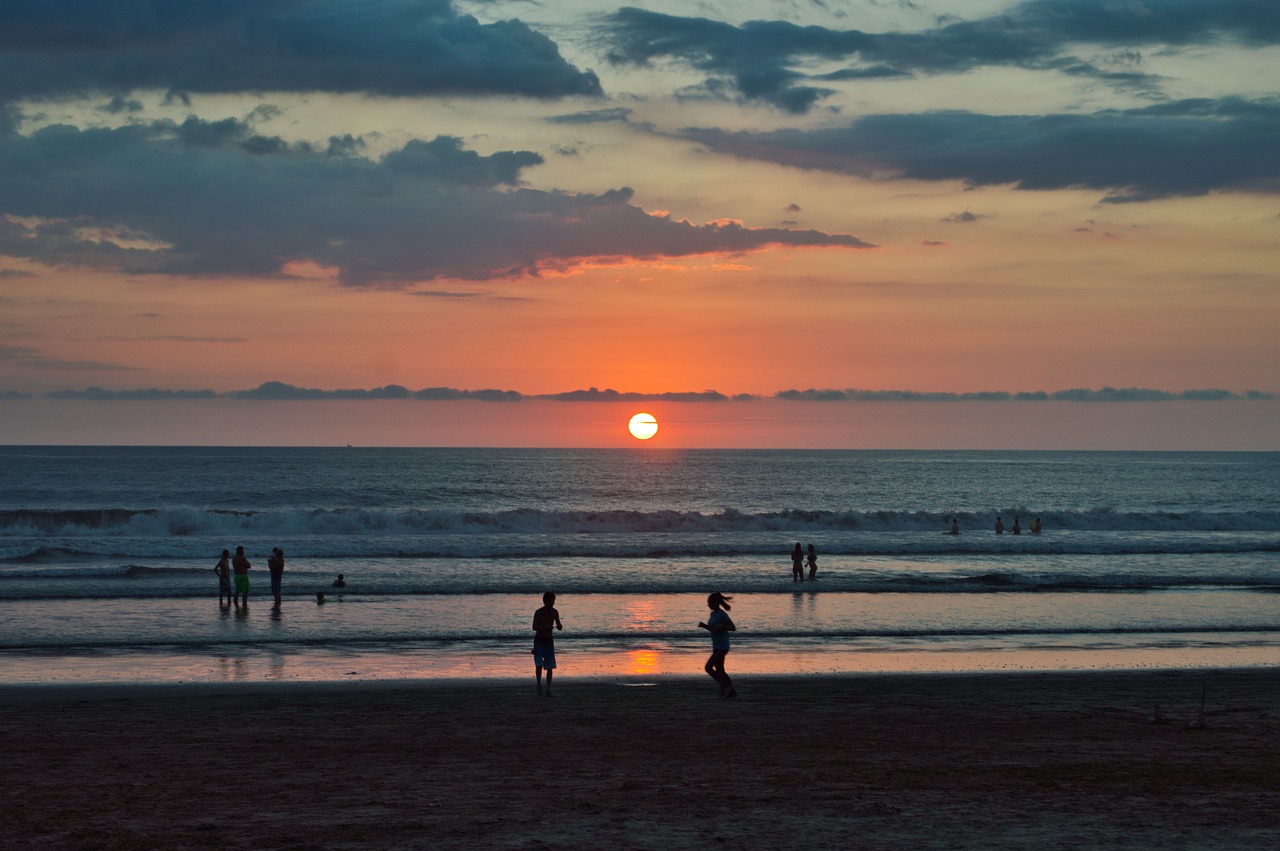 Top 5 Costa Rica Beaches for Honeymoon
The beautiful country of Costa Rica is located in Central America and bordered by the Pacific Ocean and the Caribbean Sea. About a quarter of land in Costa Rica is covered by dense rainforests that are also home to a wide range of wildlife species. The country is rich in biodiversity, enjoys a warm tropical climate and is dotted with volcanoes and beaches that make it a perfect vacation destination for newly married couples and for those love adventures. If you are newly married and looking a place to spend some quite time with your spouse then you can choose among the Costa Rica Beaches for Honeymoon that have been listed below.
Manuel Antonio
One of the most popular Costa Rica beaches for honeymoon is Manuel Antonio located along the Pacific Coast. This place is an extensive network jungles of the Manuel Antonio National Park and the beaches. The crescent shaped white sand beaches are extremely appealing and provide beautiful panoramic ocean views. This place is also famous for its vibrant and colourful sunsets that you can enjoy with your spouse from the sandy shores. There plenty of opportunities to engage in adventure sports and walking along the jungle trails where you can spot some exotic animals.
Gulf of Papagayo
The ideal Costa Rica beach for Honeymoon or romantic vacation is the Gulf of Papagayo. It is the perfect place for you and your partner to unwind after all the hustle and bustle of the wedding. This place has some of the best luxury resorts along the beach where you can stay and enjoy some beach activities such as fishing, kayaking, scuba diving and snorkelling. You can also enjoy long walks along its picturesque shoreline that has white and dark sands. You can also tour the nearby places of Monteverde and Arenal.
Tamarindo
Located on the Pacific Coast of Costa Rica, Tamarindo is a beach town that is very well known for its stunning waters. It is a very lively place that is ideal for a honeymoon where you and your partner can relax or go sailing in the beach waters. There are several hotels nearby and dozens of holidays homes available through companies like VIP Tamarindo Vacation Rentals that will meet all your varied accommodation needs.
Osa Peninsula
One of the most adventurous parts of Costa Rica is the Osa Peninsula that is located in the southwest region of the country. Osa Peninsula is bordered by the Pacific Ocean on the west and Gulf of Dulce in the east and is one of the most unspoiled regions in the world. The beaches here are clean and pristine that really put you at ease in the midst of all the natural beauty. There are also some virgin rainforests that contain endangered wildlife species that you can witness if you choose to visit this place. You can explore the Corcovado National Park and spend some romantic time with your loved one.
Puerto Viejo
If you love sandy beaches with Caribbean atmosphere then Puerto Viejo in Costa Rica will be the perfect destination for you honeymoon. Located along the Caribbean coast, Puerto Viejo is a town that has the appeal of a vacation destination. It has some beautiful white and black sand beaches such as Negra, Chiquita and Punta Uva which are great places for beach sports and provide the perfect backdrop to your honeymoon pictures. The nearby restaurants serve delicious local food with live music making it the perfect place to sip cocktail with your spouse and enjoy the sunset.