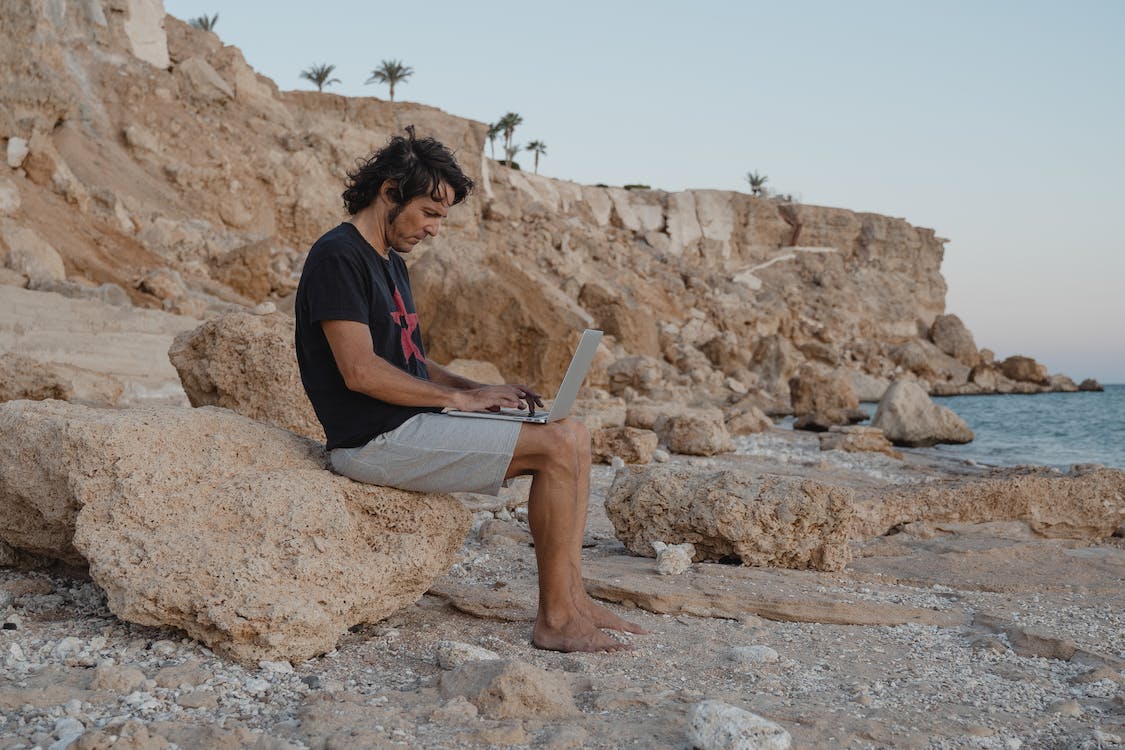 Top 5 Exotic Destinations for a Working Vacation
Reports from the U.S. Census Bureau show that the number of people working remotely doubled during the COVID-19 pandemic. The global health crisis has changed the way we work. It also showed us that a wide range of jobs can be done quite efficiently from the comforts of our homes.
A poll by Gallup suggests that 35 percent of U.S. workers prefer working remotely long past the pandemic. This is part of a growing worldwide trend where more and more people are growing unwilling to work their usual 9-5 jobs by being physically present at the workplace. Another trend that has recently begun to grow exponentially is that of working as a digital nomad.
Digital nomads work remotely, except they do not work from home. As nomads, they travel freely while having full-time, part-time or freelance jobs and work remotely from wherever they are staying. 
These digital nomads can be in the same country as their employer or in an entirely different one. This trend of working while traveling has been around for a while, but only recently, after the situation with COVID got a lot better, has it been making waves around the world.
How to Live the Digital Nomad Life?
At first, this lifestyle might seem difficult to adjust to, but once you teach yourself how to become a digital nomad, it starts progressively seeming more interesting. You will initially be worried about adjusting to the new cultures, varying time zones, working online and fitting into the digital nomad community. 
However, as you slowly integrate yourself into the digital nomad lifestyle, you will realize that it is not at all difficult but a rather fulfilling experience.
Whether you are managing a freelance business or a full-time job, the best way to start blending into this new way of life is by choosing an interesting vacation spot. Of course, the vacation destination you choose will be your workplace for a couple of weeks or even a few months. Thus comes the need to choose the ideal location.
That being said, let us explore five exotic destinations for your digital nomad life or better referred to as a working vacation.
Aruba
Aruba is a gem of a country tucked away in the Caribbean. This island has a welcoming vibe and will entice you with its beauty, culture and luxurious accommodations. All these things work in harmony to grant you the perfect stay as you go about your day-to-day work routine while occasionally finding the time to experience what this island nation has to offer.
Boca Grandi Beach is a great spot for digital nomads like you to spend some quality time while you work. If you are into surfing, this beach is the perfect place for you. 
The Aruba Ocean Villas can be your choice of accommodation if you enjoy luxury and being pampered. These villas will not only grant you privacy but will also offer the peace and quiet you might need to meet those super-urgent deadlines.
Tulum, Mexico
Tulum was once just another fishing town in Mexico. Over the years, this sleepy municipality has become one of the most popular tourist destinations in all of Mexico. Much of this popularity comes from Tulum's serene white sandy beaches and its stunning coastline. 
Despite being on a working vacation, you would still want to enjoy Tulum at its best. For that, visit between December and April when the weather is warm and sunny. That will allow you to explore the Tulum beaches and enjoy a variety of music festivals when you are not busy with work.
Rio de Janeiro, Brazil
Did you know that Rio de Janeiro is one of the most-visited cities in the Southern Hemisphere? The place is known for its natural sceneries, beaches, samba and, of course, carnivals. Some even call Rio de Janeiro the party capital of South America.
If you are looking for vibrant nightlife as a digital nomad, consider staying in Lapa. This central Rio neighborhood is home to one of the best nightlife scenes in the world. 
Lapa organizes a street party every weekend. Besides, you can also enjoy its nightlife to the fullest at the numerous bars, pubs and nightclubs. This will allow you to cool down after a tiring day at work. 
Anguilla
Anguilla caters best to private getaways. However, it is also one of the exotic destinations for a working vacation. 
Shoal Bay is one of the best beaches to visit in Anguilla. It is also known to be the most beautiful beach in the world. Shoal Bay's clear blue waters and sandy beaches are perfect for some quick water sports and dolphin watching. It is a picturesque bay where you can sit down, relax and carry on with your daily work.
Madeira, Portugal
Every year, Portugal attracts several digital nomads thanks to its climate, beautiful sceneries and vibrant culture. Newswires recently reported that Portugal's new digital nomad visa is attracting more digital nomads than ever before. You might be one of them.
If you are looking for a place in Portugal to settle down for a few weeks as a digital nomad, look no further than Madeira. The place is sunny throughout the year, making it the perfect destination for those interested in outdoor activities. It also has some stunning landscapes for you to explore, including beautiful beaches. 
To add to the experience, Madeira offers some of the finest wines you will ever taste. Just imagine yourself clicking away at your laptop while enjoying a view of the beach and sipping a glass of fine wine. This is the digital nomad life that people dream of, and Madeira is offering it to you with open arms. 
From Madeira to Rio de Janeiro, the number of exotic destinations for your working vacation is endless. Each place has something unique to offer, whether it is beautiful beaches, vibrant nightlife or delicious wine. What is more interesting is that many of these destinations are already popular amongst the digital nomad communities. Thus, you will surely find many like you in these places.
The question is, which of these exotic destinations seems the most appealing to you? Whichever it is, know that you will be making the right choice by picking them as your next working vacation destination.