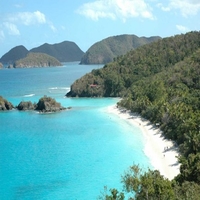 Best Beaches in the Caribbean
Why Caribbean Beaches are considered exotic
The Caribbean Islands Beaches, without a doubt are among the best beaches in the world. Caribbean Islands Beaches are well known as beautiful beaches with crystal-clear waters, soul-warming sun, and white, silver or pink sand. Choosing the best ones at the islands of the Caribbean isn't a simple job with so many to select from. However, here are the Best beaches in the Caribbean.
Trunk Bay
It is the National Park beach in the US Virgin Islands. Rated as one of the world most striking beaches by National Geographic Society of best Caribbean islands, it attracts lots of cruise passengers. Amenities available on the beach consist of a lifeguard, a snack bar, restrooms and showers, and, most notably, underwater trail to snorkel its coral reef.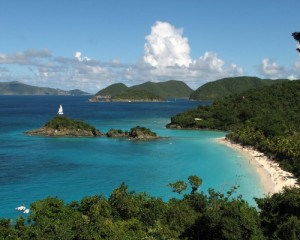 The Baths
The Baths, one of the Best beaches in the Caribbean, are situated at southern tip of the Virgin Gorda, the 3rd largest island of British Virgin Islands. Big granite boulders lie down in piles on beach, forming stunning grottoes and tunnels, open to sea and flood during high tide. Sandy beaches are creased with tropical palms, thus they add to the dramatic effects to islands in the Caribbean.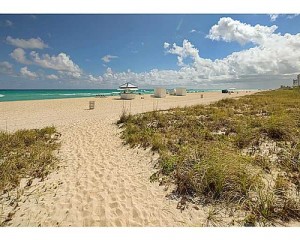 Englishman's Bay
This is an isolated beach on Tobago's leeward coast. Although the bay doesn't draw the big numbers of visitors that Tobago western beaches do, it's known as one among the island's most gorgeous beach of Caribbean Islands. The beach is a classic semi-circular shape, capped with two greatly forested headlands. You can find the sand immediately after forest ends and it is of shallow to medium slope and rather coarse grain. The water is calm all the year-round and brag magnificent swimming and snorkelling.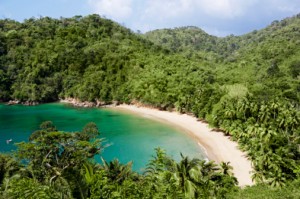 Crane Beach
Crane Beach is situated along Barbados's south east coast steps away from Crane Hotel. It was named as "one of the 10 Best Beaches of the world" by Lifestyle of Rich and Famous. Crane Beach is located between shielding rock outcroppings, making this beach a very isolated spot. The fair waves make it outstanding for boogey boarding and body surfing. It is one of the best Caribbean destinations, but with a stronger breeze and bigger waves.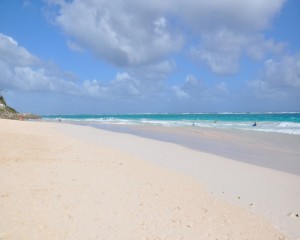 Flamenco Beach
Situated in east of Puerto Rican mainland, island of Culebra tends to be a famous tourist destination for Americans and Puerto Ricans. Culebra has lots of beautiful beaches like Flamenco Beach, which can be easily reached by shuttle bus from the ferry. It is one of the many most liked islands in the Caribbean. This beach extends for about a mile of coral, white sand and is beautifully framed by arid trees-covered hills. It is protected as Marine Wildlife Reserve in the Caribbean islands.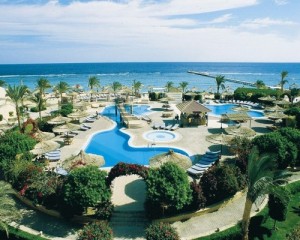 White Bay
The smallest among the 4 main islands of British Virgin Islands, Jost Van Dyke, is the home to a few of the picture perfect best Caribbean beaches. The un-spoilt Beach was secret until recently however now some main publications are raving regarding it, and so it is chosen as one among world's top best Caribbean beaches. This beach boasts turquoise, calm waters, and its sand is white and soft. Lush, green hills stand up behind this beach, capping the splendid setting off.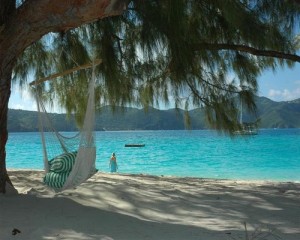 Grace Bay
Grace Bay, being 8 km long, with its shimmering turquoise waters and sparkling white sand is situated on Providenciales, islands of Turks and Caicos. It is where most of the Provo's resorts and hotels are located and most tourism development is happening although development here still is way behind most Caribbean destinations.