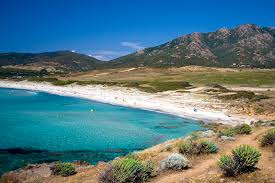 General information about this beach
Established near the small village of Porto Pollo, the Porto-Pollo beach makes a good relaxation spot for travellers. This beach has a clean but small coastline with white sands and blue water. It not just makes this beach a fascinating place for a short spanned getaway at the beach in France, but also fills the time of its tourists with water sports like snorkelling and swimming. With green patches on one side and small establishments along the coastline, the tourists are treated with small eateries along the side of Porto Pollo beach. There are numerous things one can do at the Porto-Pollo beach, and fascinations that not just confirm that it is one among the best places to visit in Corsica, but also one of the best beaches in France. Stay at the Porto-Pollo beach would also not be a matter of worry due to the availability of residential area across the mountains.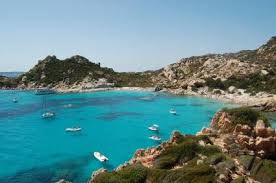 Things to do at Porto Pollo beach
This beach has a beautiful walking line along Capo di Muro, which is known for its scenic highlights. Porto Pollo is a sandy bay between Bonifacio and Propriano, which gives a blend of sands with rocks, therefore, providing a great opportunity for photography to those who love capturing the colours of nature. Another of the fun things to do at Porto-Pollo beach is snorkelling as the crystal-clear water contains a good variety of fishes and other colourful fauna.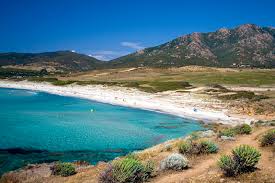 Attractions near Porto Pollo beach
Apart from the calm and serene atmosphere, Porto Pollo beach brings exploration of aquatic life while enjoying the water sports. Valinco and Campomoro are two of the other most famous tourist spots close to Porto Pollo to club together while planning a beach getaway. A mix of outstanding landscape and secluded time surrounded by green mountains and gray rocks makes this beach a spot to be rejoiced for long.