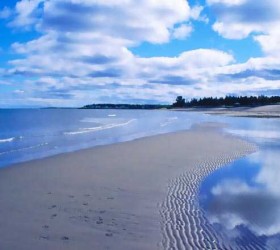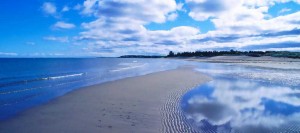 Situated in Pointe-du-Chene, New Brunswick (NB), Canada, the Parlee beach is the warmest saltwater beach in the country. It is undoubtedly the most visited place in the Parlee beach provincial park. Ranked among the best beaches in shediac, the Parlee beach is filled with so many activities and attractions that tourists who plan on a day trip to the Parlee beach, usually end up staying for a couple of days more to fully experience the attractions and activities this Shediac beach  has to offer.
Main attractions at the Parlee beach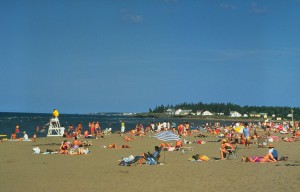 Shediac's giant Lobster, the Heron Bay Gallery,  the Rotary Park, Brigitte le Bouthillier, Pascal-Poirier historic house art gallery and museum are some of the places to visit to get a cultural vibe of the place. Artsy people can soak the history of the place while the nature-lovers can stroll in the parks for a quiet afternoon. The beach itself is inviting to tourists with restaurants, an ampitheatre, shower facilities, washrooms, play area for kids and picnic spots. The Ocean Surf, Shediac offers an RV parking and camping area in the vicinity of the Parlee beach. It is a famous and coveted stop for touring families and friends. Amongst the best beaches in Shediac, the Parlee beach Shediac, NB is at the top, featuring as a stop for most tourists visiting this part of the country.
Things to do at Parlee beach
The Parlee beach provincial park is one of the newest recreational centers in New Brunswick, attracting thousands of tourists and locals alike on weekends and holidays. Though the ideal time to visit is during the summer, winters are not completely avoided. The warm waters make for a pleasant visit to the Parlee beach. Camping is the main activity around here. Campers often bring boats or canoes or kayaks to enjoy marine activities at minimal costs. The bicycle trail is also a beautiful stretch of road surrounded by greens and the nearby blue, leading to the quaint town of Shediac. Other activities include golfing, wildlife viewing, hiking. The town also offers a happening nightlife to its guests such as music festivals, street dances, bonfires, magic night, volleyball tournaments, comedy nights and more.