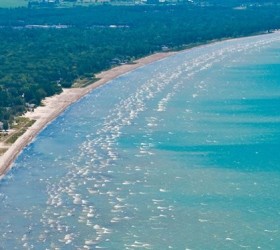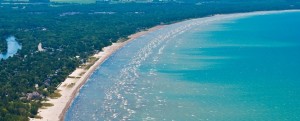 Situated along the longest freshwater stretch of beaches in the world, the Wasaga beach is a popular tourist destination. The town of Wasaga Beach is spread over 60 sq kilometers and the beach itself is about 6.8 hectares, owned by Ontario parks. The Wasaga Beach, Ontario  was awarded the "Blue Flag" for the development efforts. It is a summer tourist spot, located just two hours north of Toronto.
Attractions at Wasaga beach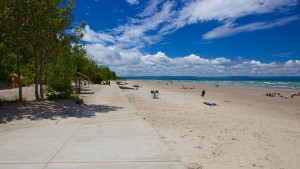 This beach is not a beach, it is a town and there is no direct answer to the question what is the Wasaga Beach address. It is a town in the Simcoe County in Ontario, Canada. It is a wildlife habitat where endangered birds and animals are protected. This beach visitor centre was opened commemorating the bicentennial of the 1812 war. The historic site at Nancy island is accessible from here. The theatre and the museum are main attractions at this popular beach in Ontario. There are a number of recreational trails which attracts the tourists and the Nottawasaga River is a good destination for fishing and boating. Other attractions include the skull Island Adventure Golf, Paintball place, Scenic caves and others.
What to do here
During summer, people visiting Wasaga beach can hike along the 50 km trail which included the famous Pine Trail. Hiking guides are easily available and rates are fairly cheap. Come winter and the place is swarming with adventurous tourists who wish to take part in ski skating, snow-shoeing, cross-country skiing. Skiing merchandise can be rented and lessons are also provided for first-timers. Numerous cottages, hotels, restaurants along the beach or in the town are ideal for a short stay. For a complete list and map of the Wasaga Beach, one can Google Wasaga beach directions to get all at one click.