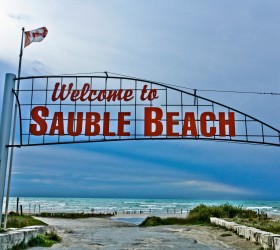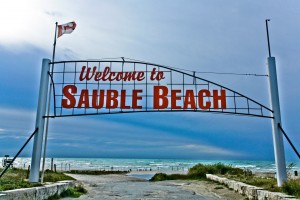 Named after the Sauble river, the Sauble beach is the second longest freshwater beach in the world. With the motto 'live life slow' this beach in Ontario never disappoints tourists. So, where is Sauble Beach? Sauble beach address is Bruce County, southwestern Ontario, Canada in the Ontario province. It is on the eastern shore of the Lake Huron, stretching for about 11 kilometers. With no public transit, the tourists can hire cars or simply walk around the area since everything is a few minutes away from everything else.
What to see at Sauble beach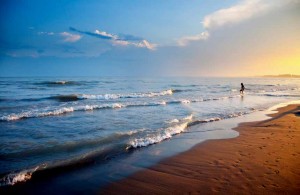 The unique phenomenon of sandbar deposits along the Huron lake is a major attraction which keeps the water shallow and warm, making it quite safe for children to take a dip. The waterfall, wildlife park, Red Pine Plantation, Sauble Falls Provincial Park, Camping grounds, quiet picnic spots and hiking trails are the main sources of tourism. The giant sand dune is also a famous place for tourists as well as the locals.
Activities at Sauble beach, Ontario
The top activities at his Ontario beach include wildlife viewing and photography, hiking along hr river trails, stand up paddle boarding, swimming, fishing and climbing the sand dune and rolling down! The sunsets are also a sight to watch and tourists have been known never to get enough photos of the beautiful scenery all around. A golf course caters to the golfers, the Giggles Arcade is a fun place for family arcade games in the evening. A number of hotels, bed & breakfasts and cottages are present for the tourists to choose from. The beach is equipped with snack shacks, washroom facilities for the comfort of all. Wind-surfing, water-skiing, lawn bowling, beach volleyball, snowmobiling are some of the other activities for the outdoorsy people. The Sauble Beach, ON  is one of the most popular beaches in the country and also one of the busiest.