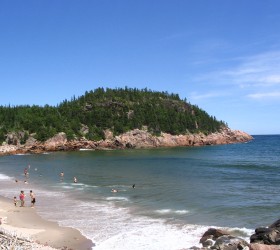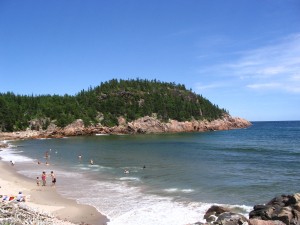 Located on the eastern-most part of Canada, Nova Scotia is famous for its multiple lakes and lengthy coastlines. Home to puffins and seals, Nova Scotia draws tourists in number for its scenic beaches, welcoming weather, water sports and a plethora of other attractions. Some of the places to see in Nova Scotia, Canada  are Citadel Hill, Bay of Fundy, Hilafax gardens, Victoria park, etc. Nova Scotia houses some of the best beaches in Canada. The Nova Scotia beaches are to be found in various forms, catering to the different tastes of different people. There are sandy ocean beaches along the Northumberland Strait, lake beaches for ideal swimming and even rocky shore beaches for those who prefer to walk without getting wet. Ignonish Beach on the Cabot Trail, Cape Breton Island in Nova Scotia is a must-visit beach and for many it is the starting point of an adventure into the Breton Highlands.
Attractions at Ignonish Beach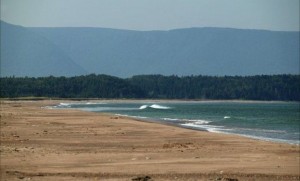 The Ignonish beach is considered the Gateway to the Highlands. The rugged land, sandy shore beach, green stretches of valleys, vast barren lands provide an ideal destination spot for tourists all around the year. The area has a National Park, campgrounds, picnic-spots and hiking trails apart from the beach. Ingonish beach is a great visit with the kids! Ranked among the top beautiful beaches in Nova Scotia, Ingonish beach cannot and never has disappointed anyone yet!
Things to do at Ingonish Beach
In Canada, best beaches are those that can be visited any time of the year and yet, does not remain same throughout the year. During summer, tourists can avail the services of Ski Cape Smokey to get up to the top of the summit to view the gorgeous highlands and the ocean. Come autumn and the Ignonish Beach turns into a haven for photographers with the land turning into a canvas with red, orange, yellow all around. The sea food is also famous here with locally caught snow crabs, lobster and others. Winters offer cross-country skiing and it is one of the finest in the country.